The decision to pursue higher education can be overwhelming, especially when choosing between a Bachelor of Science (BS) and a Bachelor of Arts (BA) degree.
The differences between these two degrees can be confusing, leading many students to wonder which fits their academic and professional goals.
While both degrees offer a solid foundation in a field of study, the curriculums and requirements for each degree can vary significantly depending on the program and institution.
This article will compare and contrast the BS and BA degrees to help you decide which path suits your interests and career goals.
Bs vs BA: Overview
Before we dive deeper into our comparison, here is a quick overview of BA and BS.
| | | |
| --- | --- | --- |
| Basis | BS | BA |
| Common Areas of Study | Biochemistry, environmental science, information technology, computer science | Art, communications, music, English, education |
| Common Requirements | Analytical reasoning, technical know-how, mathematics, problem-solving, work habits | Communication, writing, language, critical thinking, leadership |
| Skills Honed | Science-based courses, science labs, information technology, mathematics | Foreign language, English, humanities, liberal arts |
Bachelor of Science (B.S.)
A BS degree often takes twice as long as a BA degree; nevertheless, this option provides a more specialized education. BS programs prepare students for graduate school or entry-level work in their major by providing detailed information and skills. As a result, students often have less leeway to explore academic interests outside of their major.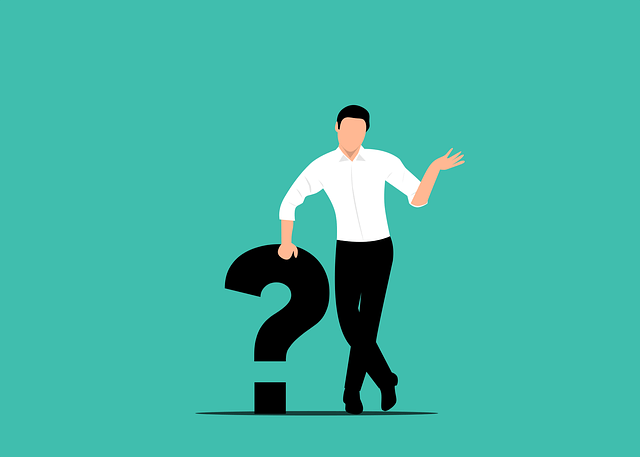 BS programs focus more on technical and scientific subjects, with possibilities such as chemistry, electrical engineering, mathematics, and business management.
BS students can pursue multidisciplinary programs in management information systems and biotechnology like their BA counterparts. A bachelor's degree is the most prevalent for healthcare professionals such as nurses, dietitians, and kinesiologists.
Typically, BS students take fewer open electives while taking more mandatory subjects and technical electives. However, students are often required to take many laboratory classes and other practical training as part of the curriculum.
Bachelor of Arts (B.A)
BA is a traditional liberal arts degree allowing students to take coursework outside their major. To get a bachelor's degree, students must complete at least 120 semester credits (or 180 quarter credits). This procedure typically takes 4-5 years, while some universities offer accelerated online degrees that can be completed quickly.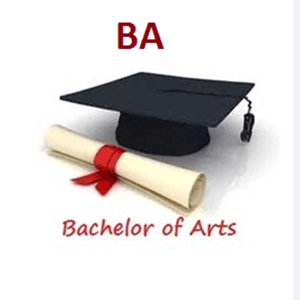 History, sociology, journalism, religion, and anthropology are popular BA majors. Universities often provide multidisciplinary degrees in subjects such as foreign studies. Some colleges allow you to create your program, which leads to a BA in liberal studies.
BA programs, regardless of major, often emphasize soft skills like interpersonal communication, innovative thinking, cultural understanding, and empathy. Students also learn to examine information critically for authority, context, and prejudice. In addition, BA graduates frequently succeed in various professional situations since these skills are highly transferable.
Difference Between a Bachelor of Computer Science vs Bachelor of Arts:
Depending on the organization or recruiter that reviews your resume, the apparent distinction between a bachelor of arts and a bachelor of science might be highly subjective. In addition, the distinction between a BA and a BS varies greatly from institution to institution. Even within a school, curriculum differences can be vague, and there is frequently considerable overlap.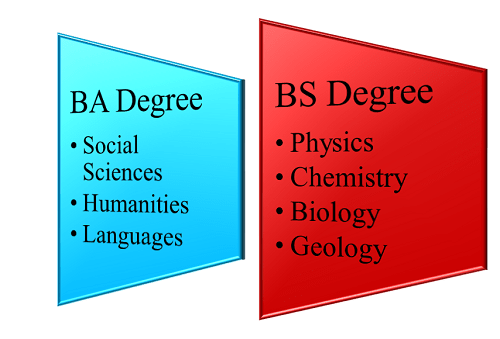 Additionally, you can choose between the two. Many colleges only offer one or the other in a certain discipline. Thus, the only true decision you must make is which field to study. This is not always the case, but there is no reason to worry about it even when it is not.
The major difference between a BA and a BS is subject. The coursework for a BA degree generally focuses on critical thinking, interaction, and learning as a whole. In contrast, the coursework for a BS degree tends to concentrate on logic, rational argument, and numbers.
Other than that, the two are not that separate. Most of the time, you'll choose a major, the main subject you'll study for your degree. This will determine the type of degree you get.
But sometimes, you can choose between two degrees, such as a BA or BS in Psychology. In that case, the degree you choose will affect the focus of your program and, to some extent, the classes you take. For example, students who major in psychology can get a BA if they want to do social work or counseling or a BS if they want to do lab research.
Furthermore, getting a bachelor's degree is usually more important than what kind of degree you get. By 2030, a bachelor's degree might be needed for 70% of open jobs.
Are There Areas of Overlap Between the Degrees?
Both a B.A. and a B.S. degree are similar in several ways.
First of all, both bachelor's degrees take four years to finish. Both types of degrees will comprise courses from general education, electives, and major course categories. What's different is how many credits are needed in each category.
Many subjects can be used for both a BA and a BS, like psychology, computers, public speaking, accounting, and business courses. Both types of degrees are usually given the same amount of respect after you finish them, and you can use either one to go on to get a master's or doctorate.
Which Degree Do Employers and Grad Schools Prefer?
Employers are typically more interested in an applicant's major relevance and university prestige than if they have a bachelor of arts or bachelor of science degree.
Furthermore, an individual's academic specialty has a substantial impact on both their work prospects and their earning potential. According to NCES data, professionals with bachelor's degrees in engineering or computer science make roughly twice as much as those with elementary education or social work degrees.
Similarly, graduate institutions prefer students with the necessary academic training to thrive in their programs. As a result, students with BA degrees are more likely to enroll in a master of arts program, whereas BS students are more likely to enroll in a master of science program.
BA vs. BS degrees: Which is The Right Fit For Me?
Both B.A. and BS degrees are just as valuable in the classroom and the workplace, so the answer to which is better depends on the person getting the degree.
One of the simplest methods to pick between the two-degree kinds is to consider your educational and professional goals and how each degree type will help you reach those goals.
For example, if you want to learn more about your major, take more classes that aren't related to your major, and go into a field like teaching that requires more theoretical knowledge, then a BA is better for you. So if you want to work in a highly technical field like nursing after you finish your degree, a BS degree is better for you.
How to choose between a B.A. and B.S. degree?
Follow these steps to help you decide whether you should get a BA or a BS:
Consider your Past Interests.
You can decide whether you would do better getting a BA or a BS by thinking about the classes you liked best in elementary and middle school. Because this choice will have a big impact on the classes you take, it's important to think about the kinds of classes you've always been interested in, liked, and done well in during your schooling. For instance, if you've always liked classes like English, Arts, Languages, and Humanities, you might want to get a BA. But, on the other hand, if you have always done better in classes like math and science, a BS degree might be better for you.
Determine your Current Interests.
The type of degree you can earn might be significantly influenced by the major you select. Because they lead to professions in highly technical fields like nursing and engineering, several majors are only offered as BS degrees. Additionally, consider if you want to pursue a graduate degree and, if so, what kind of graduate degree you want to pursue. In addition, certain graduate programs may have particular requirements for the type of undergrad degree you need to be recognized for the program.
Determine your Career Path.
Some students go to college knowing exactly what they want to do after graduation, while others still need to decide what they want to major in or what career path they want to take. For example, if a student already knows what career they want to go into, a BS degree may be a better choice because it will give them a deeper understanding of the technical and practical parts of that career. Similarly, students who know what kind of career they want or are interested in but are still determining what they want to do after graduation may find that a BA degree is a better fit because it will give them more freedom to explore during their studies.
Related read;
Conclusion: BS vs BA
The difference between the two degrees may be a few classes, typically a swap of electives for a concentration, specialization, or emphasis, if you compare the courses and prerequisites of the two degrees. Additionally, depending on what you must complete, you can use your electives to convert a BS program into a BA program or vice versa.
It's also possible that a school's two degrees are offered backward, with a BS having many humanities courses but no specialties while a BA offers specializations.