In today's digital era possessing skills is more important than having a college degree to land a good job. And we found that you are looking for jobs without a college degree! So here we are at your service.
Finding a job without a college degree was hard in those days when skills were learned only in colleges. But in today's era, you can learn those skills suitable for the job role just by completing a few certification courses or undergoing intense training sessions, quickly getting a job without a college degree.
Amazing, Isn't it? To solve your problem with lots of stuff on the internet, we have hand-picked the best easy-to-get jobs without a college degree. However, you will have to work hard to master the skills and get the best payrolls.
So what are you waiting for? Let us dive deep into the details!
Jobs Without a College Degree: In a Nutshell
| | |
| --- | --- |
| Job | Mode of Learning |
| Programmer | Course |
| Digital Marketer | Course |
| Graphic designer | Course |
| Freelance writer | Course |
| Data Analyst | Course |
| Tech Support | Training |
| Air-hostess | Training |
| Sales Representative | Training |
| Customer service | Training |
| Ware House Supervisor | Training |
Let us take a look at all the jobs in a detailed manner.
1. Programmer:
You can create applications, websites, and software using various coding languages. If you have the zeal to program and are dedicated, you have many options.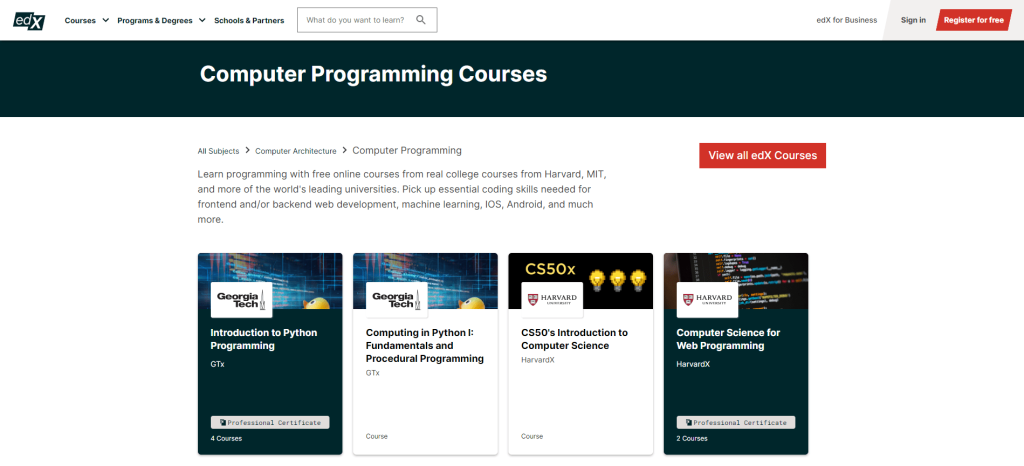 Let us segregate and help you out with the options!
You will have to develop the website to be published on the internet. Web development can range from front-end and back-end to full-stack web development. You will have to take a deeper look at which one suits you the best.
It involves developing software and testing them. You can select between python or java programming languages to go ahead with the development.
It involves ethical hacking in the cyber department of the company. The job comprises guarding the privacy of the company. You will also be responsible for looking after the threats of any possible attacks on the company's system and avoiding them and any virus from corrupting the system.
You will be responsible for developing the perfect functioning apps for the organization. You will require to take care of all the features and functions required by the company. You will need to learn to work on Android studio and need knowledge of python or java languages.
In today's era, where blockchains have received a lot of hype, being a blockchain developer will be a great option. You will need to invest significant time levelling up your skills. However, later you will end up with high-paying jobs. You will learn to develop smart contracts and decentralized apps (dApps). There are two types of blockchain developers: core blockchain developers and blockchain software developers.
Nevertheless, If you end up with a programming job, you will have significant payrolls at the end of the decade.
If you need to avail the courses and get your hands on programming beforehand, you can check out the following courses and maximize your skills:
2. Digital Marketing
Digital marketing is one of the fastest-growing fields in today's era. You don't need a college degree to be a successful digital marketer.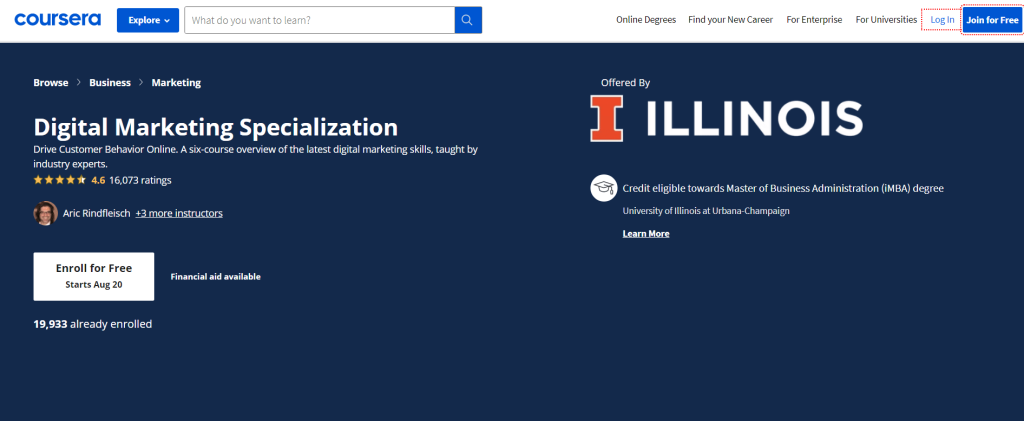 However, it would be best if you worked on some skill sets to be good at your job. Digital marketing has become one of the leading sources of generating leads and driving traffic in today's digital era. 
Digital marketers get specialization in one the digital marketing fields. Let us make it easy for you to consider all the options available.
You will be responsible for handling the contents on the company's website and the other websites under the company's control.
Being a social media manager, you will be responsible for all the company's social media accounts. You will be responsible for generating traffic and converting them into leads through the content you post on social media
Search Engine Optimization (SEO) and Search Engine Marketing (SEM) are the key components when working with digital marketing. Hands-on experience in these fields will lead you to advancements in your digital marketing career
Email marketing is one of the most preferred ways to convert traffic into leads. Digital marketers use email marketing to generate leads for their products.
Every website comprises blogs and guest articles, client blogs, and review blogs. Summing up blogs is one of the crucial parts of creating understanding and trust between the company and the clients or the products and the clients. Hence, content marketing is a vital part of digital marketing and a great career option.
You can also check out the following specialization course if you wish to level up your skills:
3. Graphic Designer:
In today's era of growing visuals, graphics play an essential role in attracting the crowd's attention.
Whether a small business or a multimillionaire company, each requires a logo and social media posts designed for upcoming events and projects. Also, the color pallet of the graphics attracts the clients' attention. 
Graphics are nothing but the digital form of art and the best to represent a particular aspect.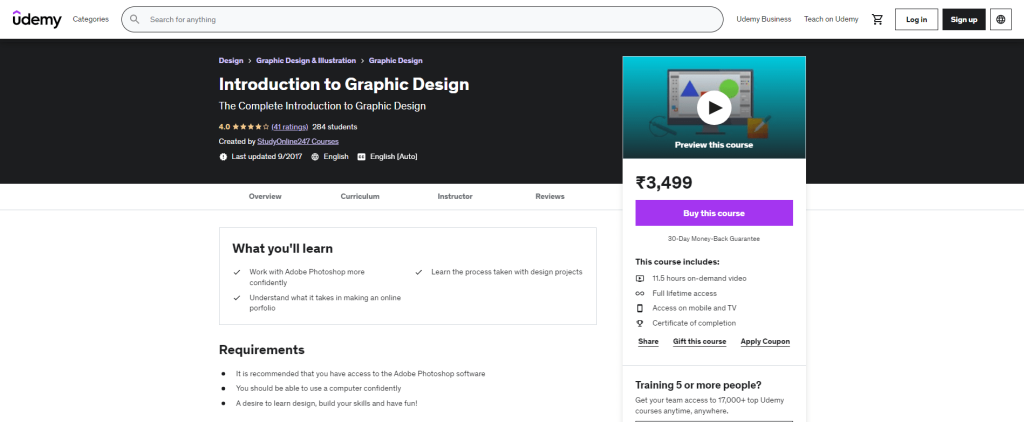 So isn't it interesting that being a graphic designer, you will be able to grab people's attention!?
To become a graphic designer, you need to have a keen understanding of colors and their proportions, art forms, typography, and other concepts of graphic design. You must master the skill before monetizing your designs and earning good revenue.
To improve your graphic design, check out the course
4. Freelance Writer
Freelance writing is a career where you can write different forms of content for your clients. You can work on a contract basis and charge a good amount of money per hour.
To become a freelance writer, you won't need any degree but will require excellent writing skills. You can develop those skills with the help of online writing courses and working with some organizations as an intern.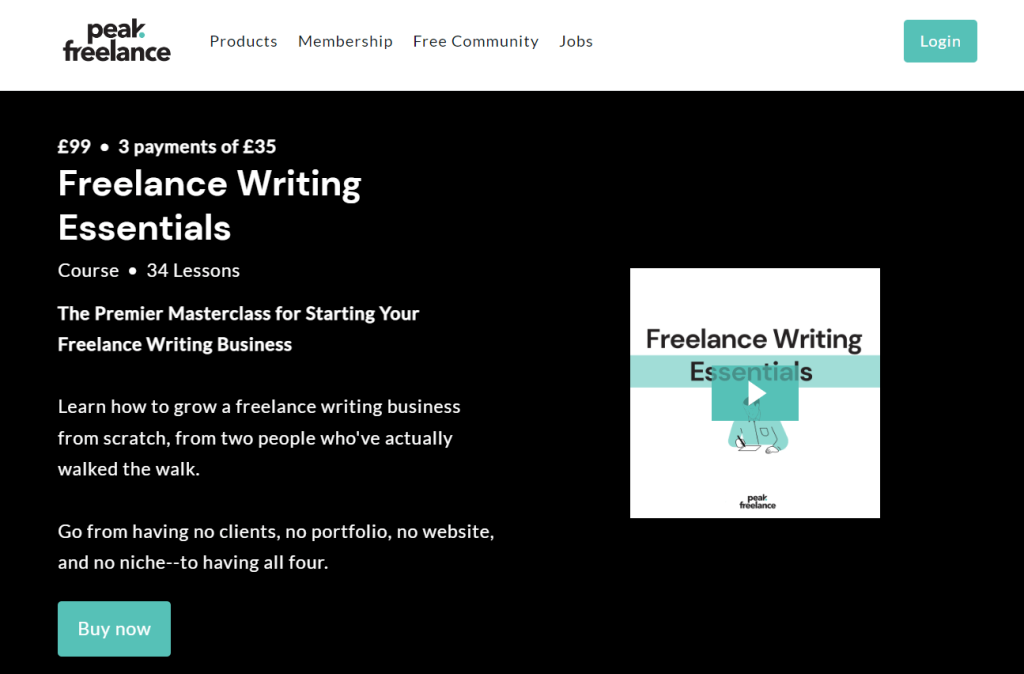 You will need to have a good hand in writing as well as other concepts of content like grammar, sentence framing, etc.
To level up your freelance writing game, you can check out the following course:
5. Data Analyst
A data analyst has various industries, like business finance, science, medicine, criminal justice, and government. They analyze the data by collecting, cleaning, and interpreting data sets to solve problems and answer the questions.

Data analysis is required to gain insights from the data to level up the business decision. You must have excellent critical thinking skills and be good with numbers.
Your work will comprise gathering and cleaning data, modeling, interpreting, and presenting data. You can look at the following course for further detail:
6. Tech Support
Tech Support stands for technical support. Tech support is usually delivered via phone, email, meeting, or software.
Tech support workers' job is to repair IT systems and maintain and manage them. They are responsible for analyzing the faults in hardware or software and resolving them.
It will give you a great start until you learn other skills as there isn't incredible growth in this field. Eventually, you will need to switch to other departments with high payrolls
7. Air-Hostess
To become an air hostess, you must complete a certificate or diploma. You will go through intensive training before onboarding as an air hostess.
It will be your best option if you love traveling and don't want to pursue higher education. You can make marvelous earnings and travel at the same time. Isn't it a fantastic deal?
Your job will require maintaining the safety of the passengers and taking care of their comfort. Providing them with food, drinks, and all other facilities needed onboard.
8. Sales Representative:
A sales representative is responsible for the company's product sales and for representing its brand. As a sales representative, you must manage the brand's relationship with the customers until the product is sold.
To get into a sales job, you will need to have excellent communication skills and require significant technical knowledge about the product and the brand. Moreover, you will need to possess problem-solving abilities and organization skills.
As you get better at communication and convincing skills, you will surely be able to establish a great career. You will have the great potential to earn desirable payouts if you desire to succeed and drive remarkable growth in your sales.
9. Customer service
A customer service representative supports the customer by providing helpful information, answering their questions, and solving customer complaints. If you become a customer service provider, you must ensure that the customer is satisfied with the brand, services, and features. You will be at the front foot of the client support system.
You will need to have good communication skills and patience. Also, you will need to have a positive outlook and not be put down after dealing with demanding customers.
10. Ware House Supervisor
Being a warehouse supervisor, you will need to look after all the daily activities like receiving the goods, looking after the deliveries, and taking counts of the goods when necessary. Also, you will have to take care of the shipping within the proper time frames.
You will also be responsible for taking care of the inventory and reporting updates to the supervisor.
You must possess skills like time management, meeting deadlines, leadership, and excellent communication skills. You will be able to make a great career in the field and go for great payouts and promotions.
11. Real Estate Agent
Real estate agents are those who connect sellers and buyers in transactions involving real estate. They negotiate on behalf of all parties concerned. The majority of agents specialize in either residential or commercial real estate.
You will have to work under a real estate agent for a while until you learn the art. Then when you know all the things, you can start your own brokerage firm.
Related Read:
Final Verdict: Best Jobs Without a College Degree
Yay! that's all with jobs without a college degree. After researching and reviewing all the required details, we are sharing this list with you guys.
Oh, you are still confused about which one to go with? No worries, let us sort it out for you.
You can choose to be a freelance writer, as it requires minimum skills and less time is invested here. Also, digital marketing and graphic designing are great options to choose from.
We hope this list helped you select one of the best suitable jobs for you. If yes! Do let us know about your choice in the comments section.
FAQs
What job pays the most without a college degree?
Jobs like Software Engineer, Software tester, pilot, etc., and primary jobs in programming and digital marketing niche pay great.
What is the easiest position to get without a degree?
You can choose to be a freelance writer as it requires minimum effort and time. Also, you can consider being an air hostess as it is one of the best to go with after completing the training period.
How can I make 80 k a year without a degree?
You can check out the highest-paying jobs and work on leveling up your skills with hard work and the desire to make 80k a year without a degree. Moreover, being in the programming field would eventually land you there.
What certificates make the most money?
Certificates in programming niche, Digital marketing, graphic designing, and data analyst niches will help you make the most money.