Attending law school can be costly for aspiring legal professionals; many top law schools offer scholarships to help students fund their education.
These scholarships can cover a significant portion of tuition and living expenses, making it easier for students to pursue their legal education without taking on excessive debt.
But, with so many options, where do you start your search for the best law schools with scholarships? This article will provide a comprehensive guide to some of the best law schools that offer scholarships.
We will explore some criteria you should consider when choosing a program, such as the type of scholarship offered, the school's reputation, and the overall program quality.
So, whether you're just starting your search or looking for specific information on a particular law school, this article will give you a head start in finding the best law schools with scholarships.
What Is a Law School Scholarship?
A law school scholarship is an award given to a student who is studying law at a university or college. Scholarships are typically merit-based, meaning they are awarded based on a student's academic achievement, community involvement, or other qualifications.
There are also need-based scholarships awarded to students who demonstrate financial need. In addition, law school scholarships can cover various expenses, including tuition, fees, textbooks, and living expenses.
They can also vary in value, with some scholarships covering only a portion of a student's expenses and others covering the full cost of attendance. For example, a law school scholarship can significantly help students who may otherwise struggle to pay for their education.
List of Best Law Schools With Scholarships Programs
The University of Chicago offers scholarships to all students, irrespective of their nationality. It has many scholarships so that students get equal chances to apply. However, as the number of scholarships at Chicago Law school increases, the chance of getting one also increases.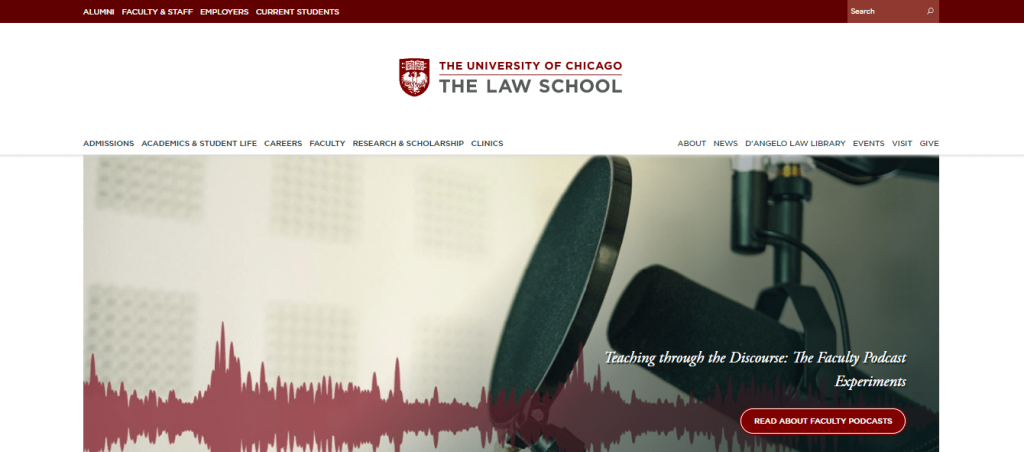 The University of Virginia also has multiple scholarship programs in this law school. Again it considers all the students for its talent-based scholarship. In addition, it offers a scholarship amount of $5000 for total tuition fees.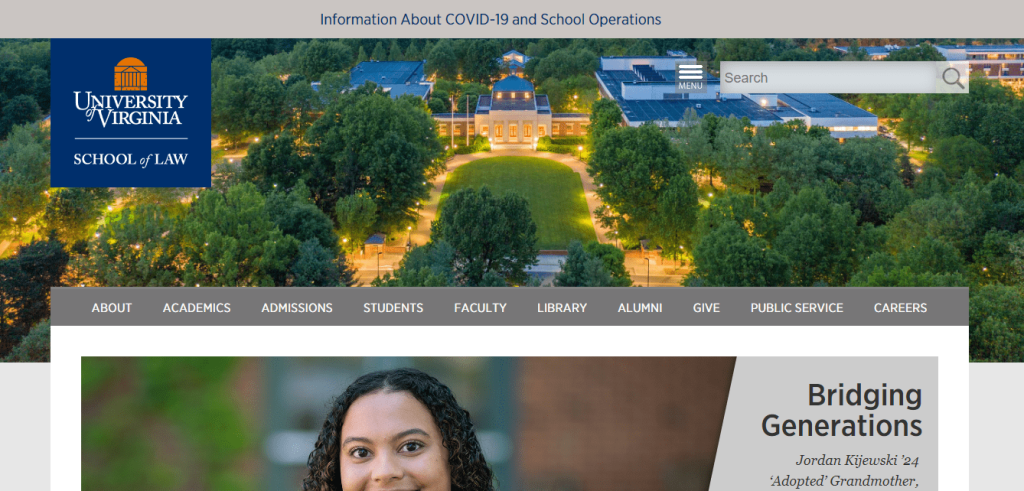 NYU offers scholarships to all the enrolled students in the law program. Students from any nationality can apply and qualify for fully funded law scholarships. In addition, it has a Latinx Rights Scholarship, which consists of two wholly funded scholarships for first-year candidates.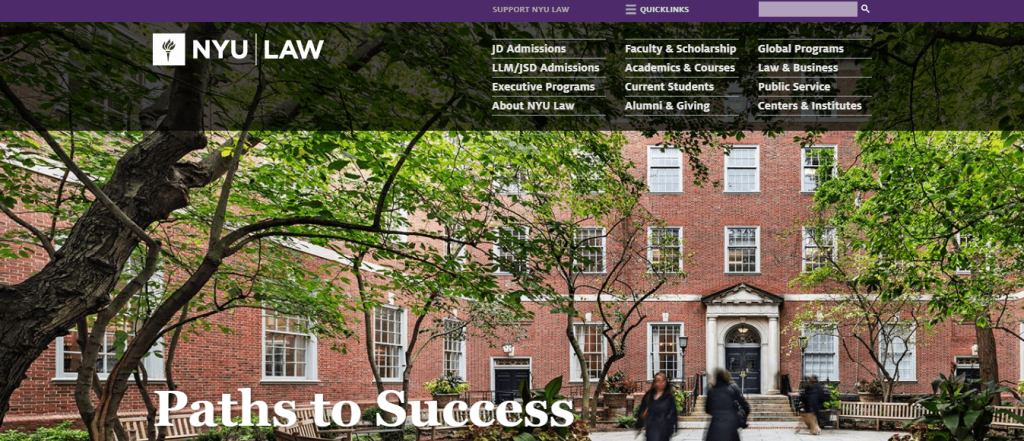 However, there are some specifications for qualifying for this scholarship. The main one is that students should practice social justice. Other than this scholarship, there are plenty of other scholarships at NYU for all students.
Duke Law school has a yearly scholarship where 4-8 students are given admission to law. The selection criteria for these students are most academically bright and scholars. In addition, these students are awarded Mordecai scholar to help them with financial aid.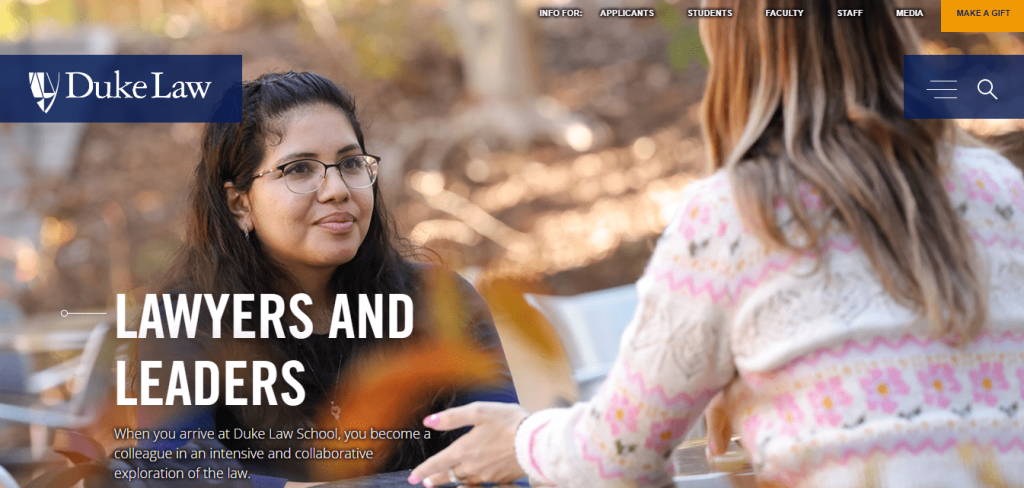 The essential selection criteria for a student in Duke law school is you have to be merit-based and have financial needs. Even though there is vast competition in the program, it is still worth giving a shot.
Texas law has many scholarships available for students wanting to pursue law. However, only a few students, about 1,000, get fully-funded scholarships each year. Comparing the statistic of last year, almost 70% of students got a scholarship in the past three years.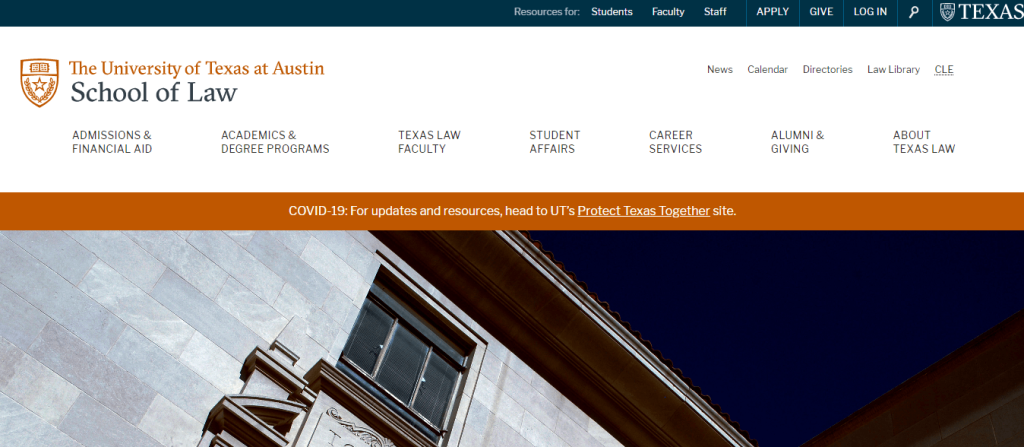 BU Law school has plenty of options for law students. They offer scholarships all year round and are high in number. Moreover, they have several scholarships, especially for students pursuing public law.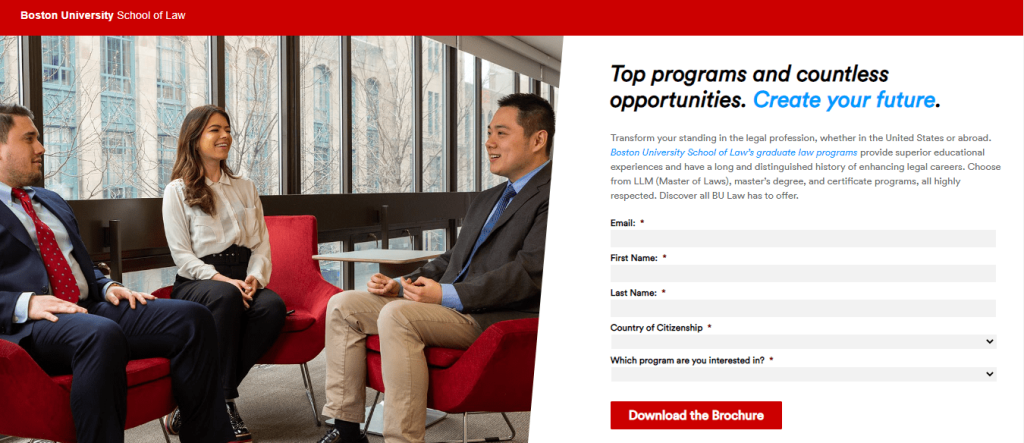 In addition, it provides many stipends to the student during their summer holiday. Their primary focus is on students who come under the merit list and are need-based. Nonetheless, they also provide scholarships to students from different nationalities.
The University of Pennsylvania offers several fully-funded scholarships to all students. In addition, they provide a particular scholarship program to first-year students called the Levy Scholar Program. The student selected for this program will be fully covered financially by the university, and the student eligible for this gets to study the entire course of 3 years completely free.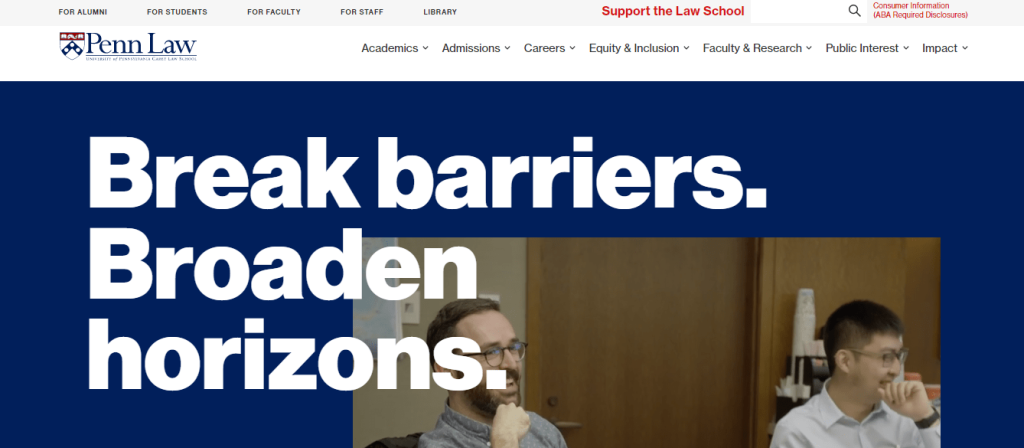 The University of Florida comes under the top 20 list of the best Law schools in the US and has over 3000 scholarship seats available yearly.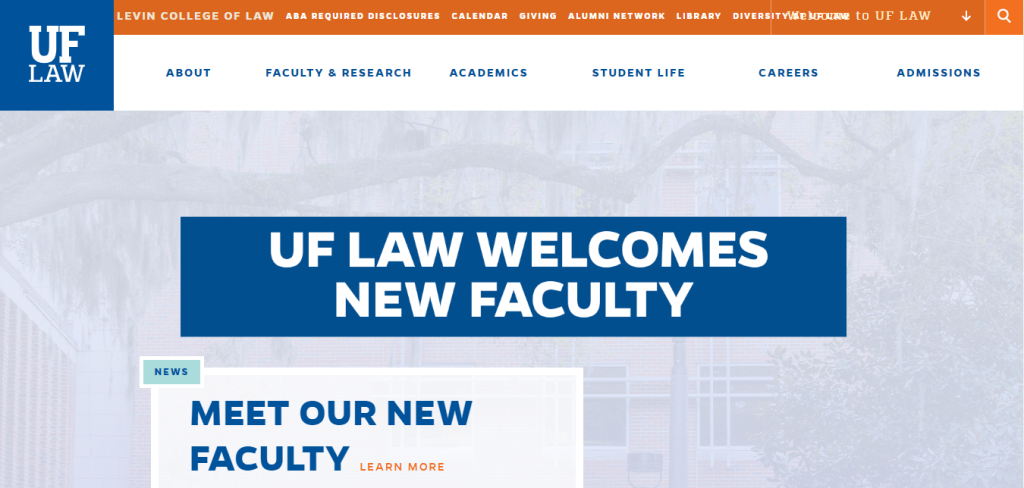 Students from various parts of the world are accepted for fully-funded scholarships. It also has an additional scholarship covering half of your yearly tuition fees.
The University of Arizona law school offers generous scholarships for students of all nationalities and has merit- and need-based scholarships applied at admission.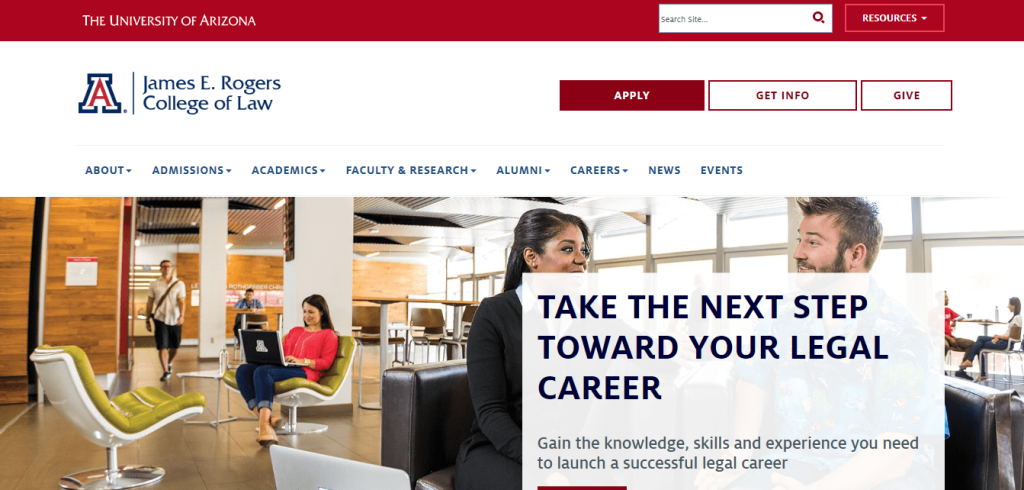 They also have only merit-based scholarships after students complete the first year of law school. Besides this, the University of Arizona also provides financial aid for needy students.
Washington University's law school has around 70 different funding sources, including scholarships and financial aid for all students. In addition, most students in need get scholarships irrespective of their nationality.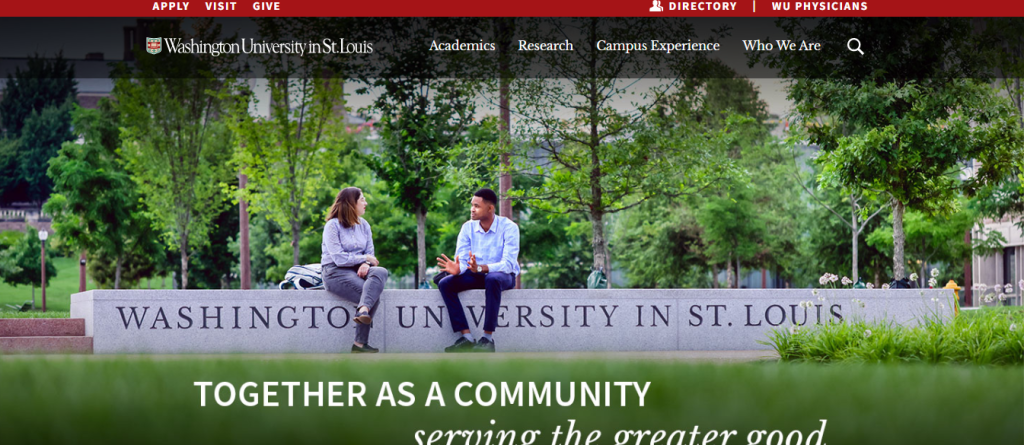 The main priority is a student who requires financial help; however, merit-based students are also considered for other rewards and scholarships.
The law school at the University of Nevada offers two exclusive scholarships that cover around $5000 of tuition. The admission council decides the admission process is over somewhere in spring.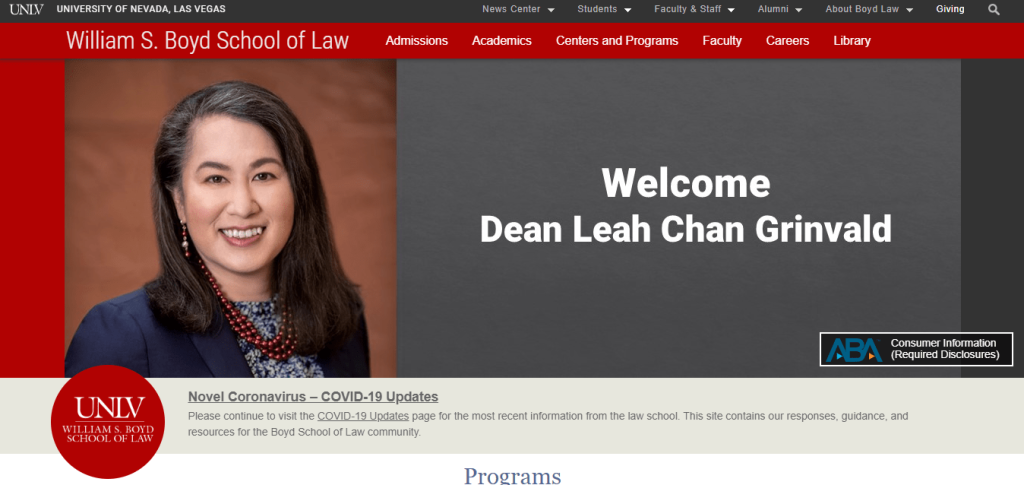 The tuition and fees at the University of Illinois are $38,248 for students from the same state and $48,248 for students outside the state. You can get an unconditional scholarship for law and get your complete fee waivered; this university is 29th on the list of best law colleges in the US.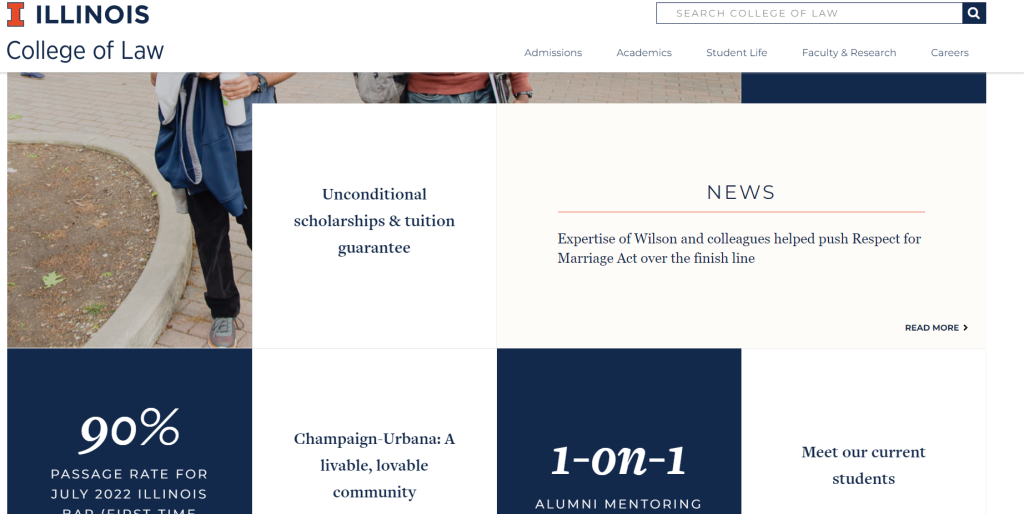 How Do You Receive Law Scholarships for Law School?
Receiving scholarships for law school can be a great way to offset the high costs of tuition and other expenses associated with getting a legal education. There are several ways to go about finding and applying for these scholarships.
One common way is to research and apply for law school scholarships. Many law schools offer scholarships based on academic merit, financial need, or a combination.
Other options include:
Professional associations or organizations in the legal field offer scholarships.
Private companies offer scholarships.
Even scholarships funded by individual donors.
To apply for these scholarships, students must submit an application, transcripts, letters of recommendation, and sometimes an essay or personal statement.
It's important to stay organized, keep track of application deadlines, and ensure you meet all the eligibility criteria for each scholarship you apply for.
With some research and effort, it's possible to receive law scholarships to help make your legal education more affordable.
Related Read;
Final Thoughts On Best Law Schools With Scholarships In 2023
Pursuing law is challenging, so remember to choose a good and reputable university for proper exposure and training.
Otherwise, you might waste your money and time because if you cannot practice after 3-4 years of law school, all your efforts will be unsuccessful.
While some of the above universities may have some competition in their scholarship programs, most offer scholarships to all the students who enroll in the course.
Law school scholarship programs are mostly rewarded according to students' past and current academic skills and financial needs. So if you want to pursue law but have a tight budget, do not lose hope. You can apply to any of the above universities and start law school today!