The first day of college is an exciting milestone for most students. It's the beginning of a new chapter in their lives and a chance to explore different interests and passions.
However, it can also be nerve-wracking and overwhelming, especially for those unsure how to prepare. Fortunately, there are several things students can do to ensure they make the most of their first day of college.
From getting organized and figuring out the campus layout to connecting with classmates and professors, this article will walk you through some tips and tricks to ensure you're ready for the big day. 
So, if you're feeling anxious about starting college, take a deep breath and read on.
8 Steps To Prepare For Your First Day Of College:
1. Plan to Arrive Early
Preparing to start college can be a nerve-wracking experience. However, one of the best things you can do to ensure a smooth transition is to arrive early on the first day.
Give yourself ample time to navigate the campus, find your classrooms, and meet your professors. You don't want to be the person rushing in at the last minute, out of breath and flustered.
Plan to arrive at least 30 minutes before class begins to get your bearings, take a deep breath, and center yourself. This will also allow you to make new friends and connect with other students who may feel as nervous as you.
Above all, remember that the first day of college is just the beginning of a new and exciting journey.
2. Make the Most of Your First Day of Classes
You must carry all the required stationary on the first day of college. It includes books, pens, textbooks, etc. This will help you to note down all the necessary points and notes provided by the teachers during your lectures.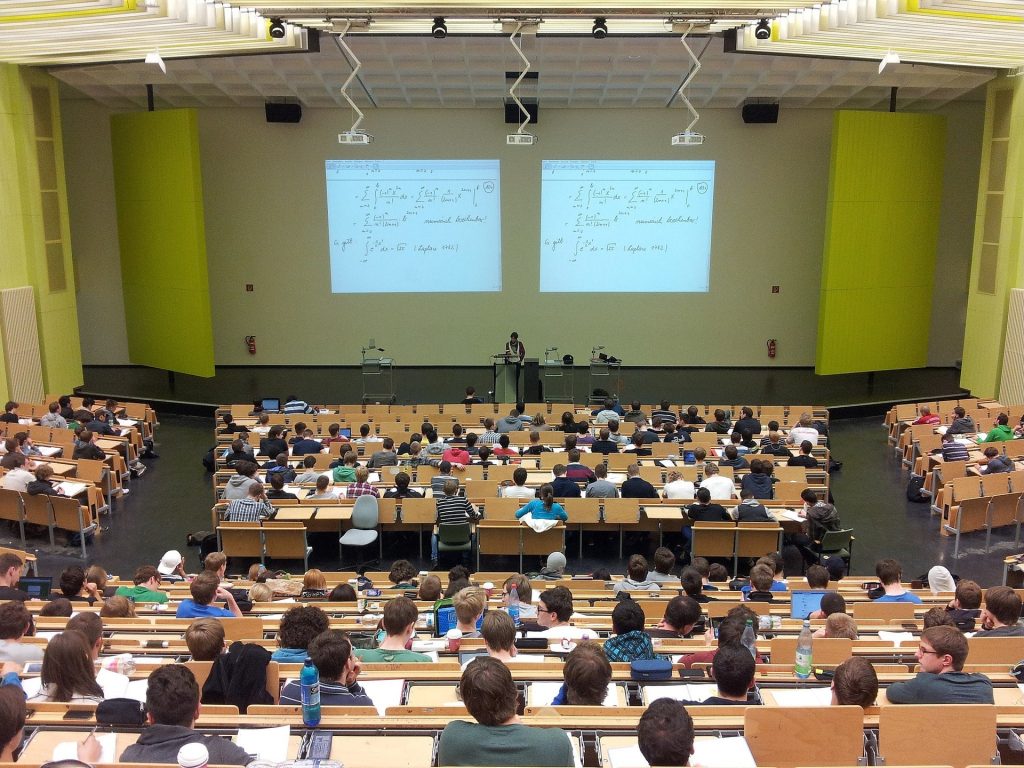 The first day will help you know about the teachers teaching you in the coming years. Try to establish connections with your classmates and make new friends. I hope you find some good friends that will help you have good company for you in the coming years.
Next, you can travel around your new colleagues during your break time. This will help you get acquainted with the environment you will be in the next few years. It is very important to know the campus of your college. This will save a lot of your time in the future and will save you from many unknown issues.
You can also check out the library in your college; this will help you to know what books are in your library. This will surely provide you with an advantage during your exam time.
Last but not least, make a point to check out the cafeteria. This will be where you will hang out in the upcoming years. Knowing all of the labs and rooms on your college campus is undoubtedly vital on the first day.
3. Be Confident:
Confidence is the key to making a great impression on your classmates. It is said that your first impression should be great to captivate the people around you.
Confidence will also help you to boost your performance and help you in giving an edge over others throughout the year. The teachers will take your confidence positively and consider you a brilliant student.
Make sure to be confident and ace your first day with your charm.
4. Find A Seat For Yourself:
Finding a clean and optimized sitting spot will help you maintain concentration. It will also play a significant role in keeping you away from distractions.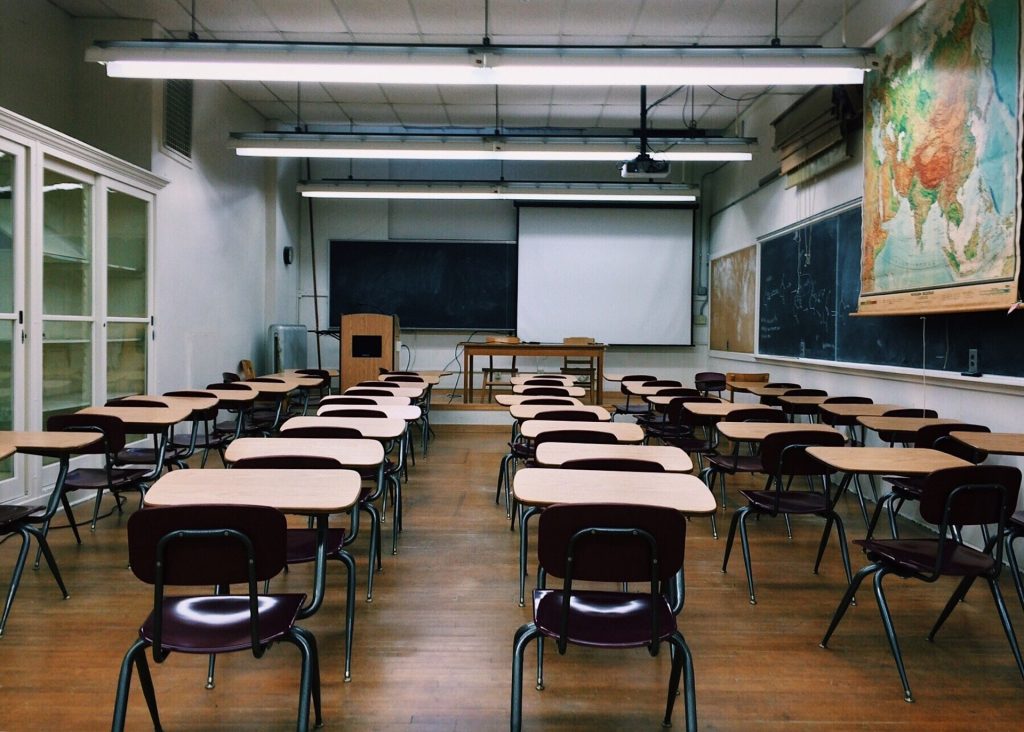 You can also find a seat near your friend so that you can help each other with notes and studies. If you are introverted and do not like socializing, you can select a seat near the wall. This will help you to stay focused.
Find a place that is comfortable for you as well, as it should cut down all your distractions. This will surely help you in the long run.
Let's move on to the next stuff that you must remember.
5. Be Prepared With All The Required Stuff
Carrying the necessary stuff with you is essential for the students. As stated above, remember to carry all of your required stationery. This will prevent you from getting distracted, and you won't need to disturb others during the lectures.
You must also carry a first aid kit with you. This will be useful in the occasion of any mishap. For example, in the first aid kit, you can include bandages, painkiller medicine, and other medications you are on.
6. Pay Attention To All The Details Provided By The Teachers
On the first day of college, your teachers will inevitably provide you with some instructions that you will have to follow during your college years. Make sure to take note of them and follow them year long.
Maintaining the rules and regulations, following the instructions, and acing your academics will help you to land at a good destination.
Besides that, the teachers will discuss the curriculum and topics you will be studying. Finally, note all the tips and tricks your teacher will provide you with. These instructions will help you to score better in the subjects.
7. Actively Participate In Class
Participating actively in all the discussions held in your college will help you get involved with your classmates. This will help you to create a bond with others.
Answering the questions the teachers and professors ask will also help you boost your self-confidence.
Above all, remember to present yourself elegantly and in a well-mannered way on the first day of your college. This will create a positive image and give your classmates positive vibes.
8. Ask For Help From Your Classmates
If you get stuck while completing a certain assignment or get caught up in some sum, you can ask for help from your classmates. This will help you to establish communication. It will also help you to improve yourself.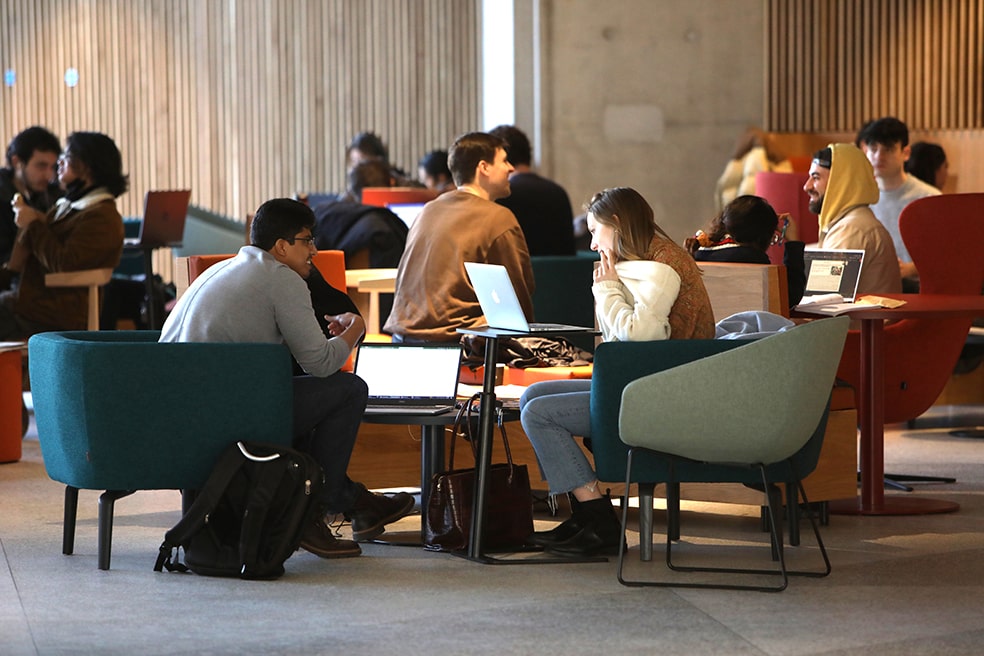 Please make a note to help your classmates when they need your help. Being kind and polite is essential to make new friends. Understanding and helping others when in need will help you maintain the values of humanity in your class. 
Quick Tips to Make Your First Day at College Great:
The first day of college can be nerve-wracking for many students. However, with a few helpful tips, you can make the most of your first day and set yourself up for a successful college career.
Firstly, arrive on campus early, so you have plenty of time to find your way around and locate your classes. 
Secondly, be friendly and introduce yourself to as many people as possible; these friendships may last throughout your college experience.
Thirdly, be prepared with all necessary materials, such as textbooks, notebooks, and writing utensils. You don't want to be caught off-guard and unprepared.
Finally, attend the orientation sessions and utilize the college's resources. By following these tips, you can have a successful and enjoyable first day of college.
Related Read:
Wrapping Up – First Day Of College
That's all about what you must remember on the first day of college.
The first day of college is exciting for some students, while it may be a blunder for others. The result depends on the actions that you have done and the personality you possess. Hence, be calm and determined and make your first day of college worth remembering.
I hope that the above article has helped you to overcome your first day of anxiety and has provided you with some ideas to spend your first day with fun.
How will you prepare for the first day of college? Let us know in the comment section below.
Frequently Asked Questions: First Day Of College
What should I do on my first day of college?
First, connect with your classmates on the first day of your college. It will be a great opportunity to know more about the people you will spend your year with. Also, make a point to note down all the instructions that your teachers will provide you with.
Should I be nervous for my first day of college?
The students tend to feel anxious on their first day. It's normal to feel so. But you don't need to worry. All you need to do is breathe and socialize with your classmates. 
Is college lonely at first?
Feeling lonely is a common thing on the first day. If you are an introvert, you would surely feel awkward in socializing. However, please take the initiative to socialize with your classmates. 
What is a normal age to start college?
The normal age to start college is approximately 17 or 18. Most students are admitted to colleges at this age. However, some students are admitted at the age of 19 as well.