Deciding where to pursue higher schooling is a thrilling thing to do, primarily when you are thinking of doing it at some of the top prestigious colleges. As most of the hardest colleges to get into or education colleges are situated in densely populated countries, they have a lot of competition. Therefore, getting into these colleges is the hardest.
Many students try to get into high schools and try to strive for the highest GPA and test scores, and they try to score the best to allow them to get into the best high school college. But scoring good scores and GPA is not enough. Many things need to be taken care of while getting into high school.
The Hardest Colleges to get into are mainly among the oldest colleges in the US, and with time these schools have built up their reputation with the help of academic excellence, large endowments, etc., all these and many other factors contribute to a long history of innovation and success.
Let's see which are the hardest colleges to get into in 2023 below!
Hardest Colleges to Get Into: In a Nutshell (2023)
If you are on the go, here is a quick list of the top 11 hardest colleges to get into.
| | | |
| --- | --- | --- |
| College | Location | Acceptance Rate |
| 1. Harvard | Cambridge, MA | 3.19% |
| 2. Columbia | New York, NY | 3.73% |
| 3. Stanford | Stanford, CA | 3.95%* |
| 4. Caltech | Pasadena, CA | 3.92% |
| 5. MIT | Cambridge, MA | 3.96% |
| 6. Yale | New Haven, CT | 4.47% |
| 7. Princeton | Princeton, NJ | 4.38% |
| 8. Brown | Providence, RI | 5.03% |
| 9. Penn | Philadelphia, PA | 5.87%* |
| 10. Vanderbilt | Nashville, TN | 6.1% |
| 11. University Of Chicago | Chicago, IL | 6.5% |
| 12. University of Pennsylvania | Philadelphia, PA | 5.68% |
Why are These Colleges Hard to Get Into?
As you have seen in the list above, most of the hardest colleges to get into have been around for various years. The university has built a prestigious reputation by deeply concentrating on intellectual excellence, research opportunities, and extracurricular activities.
So these universities are the hardest to get admission into because their admission standards are incredibly rigid and hard. They are very selective about whom they choose to admit as they have a high number of applications that they receive every year, and only a few seats are allotted to the students.
Top 12+ Hardest Colleges to Get Into In 2023 
Let's have a deeper understanding of each of these universities below!
1. Harvard University:
Harvard is ranked as the top hardest college to get into. It is the holy grail of universities not only for the students who have studied at Harvard and from the United States but also for the students who are keen to get admission to this university from all over the world. Harvard is best known for its academic superiority and low acceptance rate.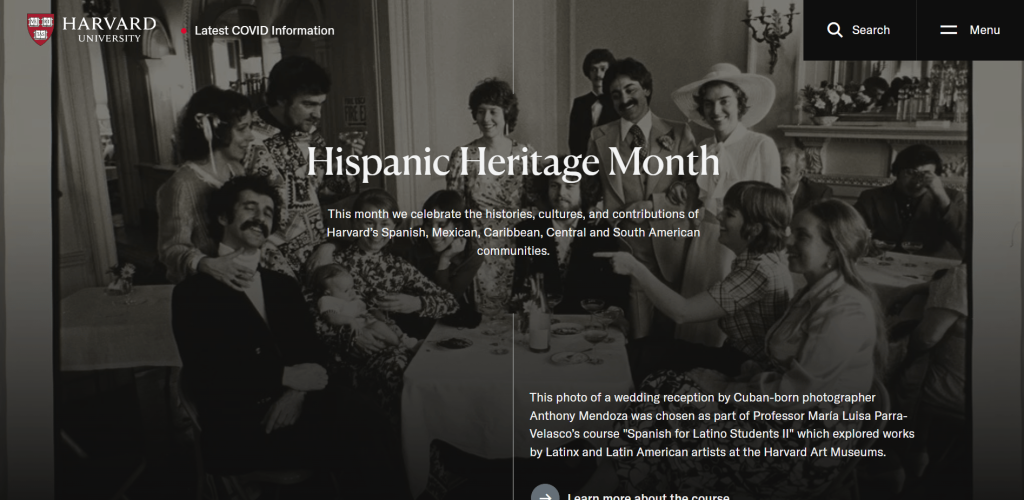 The in-state and out-of-state tuition are $52,941 per year at the full price. Also, 75% of Harvard undergraduates receive some financial assistance which can result in a net price of $17,590 per year.
2. Columbia University:
Columbia University is located in New York and ranked second in the United States. The University also has a similar acceptance rate as Harvard. The university puts up with a holistic process while selecting petitions. The school considers the rigor and the variety of classes that the student has taken before admission. Also, the eyes are put into the applicant's extracurricular activities.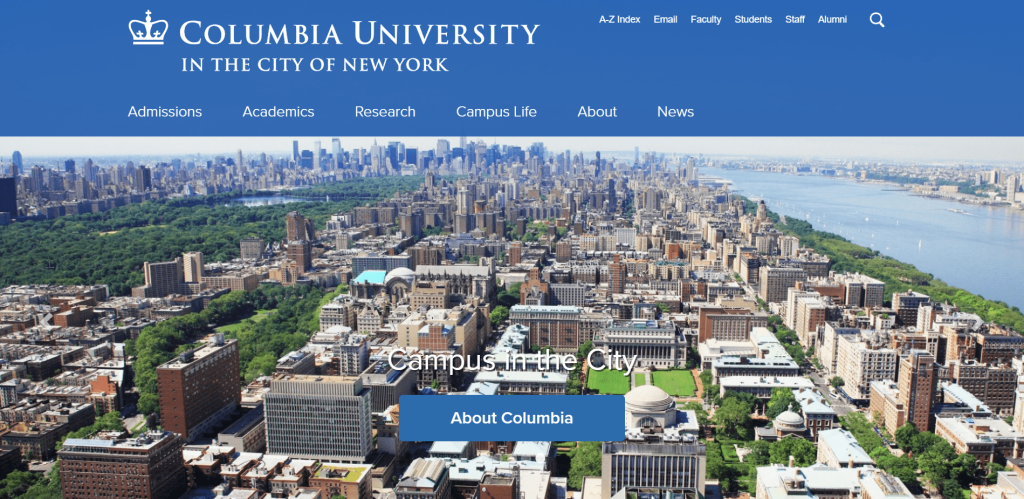 The Tuition price for New York residents is $62,401. For non-New York residents, the price is $56,458 per year. Columbia University also provides funding and scholarships to its undergrads and a net price of $21,220 per year.
3. Stanford University:
Stanford is still the top University. It becomes hard to compete with this university as, apart from academic excellence, it has boosted 60 Nobel Laureates, 17 astronauts, and 30 billionaires as its alumni.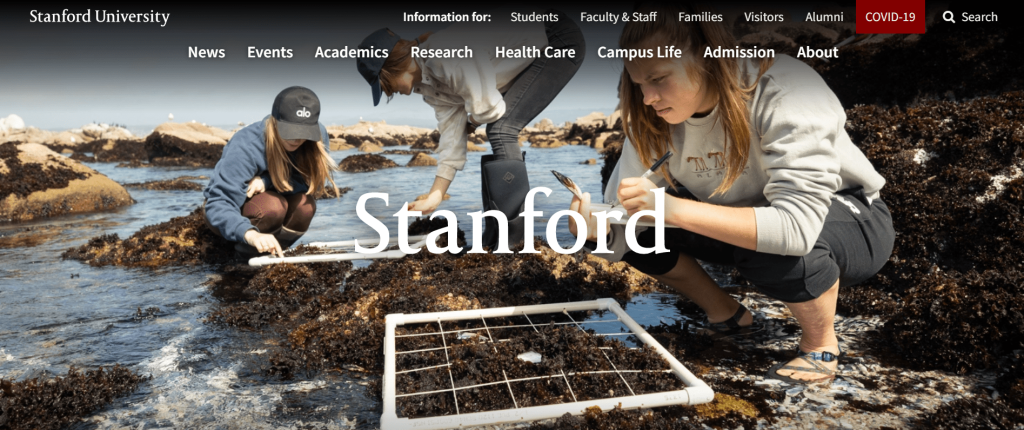 Stanford has the lowest acceptance rate among all the universities. Academic achievement is the main factor that Stanford uses in its admission process. Stanford has tuition fees up to $48,98700.
4. California Institute of Technology:
Caltech especially looks for a student who shares a love of STEM and has an interest in math, chemistry, and physics. The students are collective, imaginative, and resilient. It is a private university in Pasadena, California.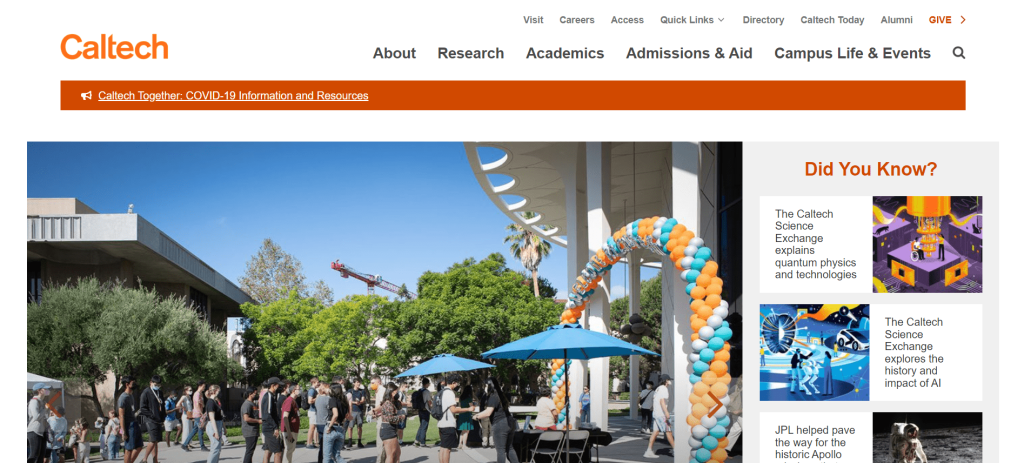 The full-time tuition fees for the California student are $49,743 per year, and the non-California student must pay $54,980 the Caltech undergraduates obtain financial aid and pay the net price of $26,361 per year.
5. MIT ( Massachusetts Institute of Technology)
MIT is a well-known prestigious university that is highly known for its academic excellence and has ranked second among the National Universities in the United States. To pursue a degree in engineering, administrative, clerical, computer science, or physics MIT is an excellent choice.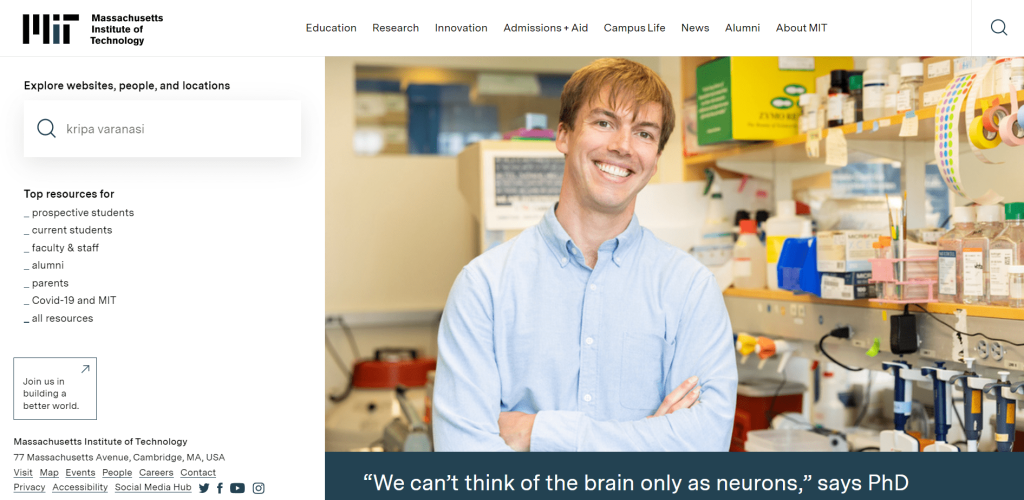 The Tuition price without any financial aid is $54,432 and the majority of students who receive the scholarship have to pay a net price of $18,971 per year.
6. Yale University:
Yale University has ranked fifth overall in the United States. It is one of the universities that has a beautiful campus in New Haven with an acceptance rate of 6.9%. The tuition fees are $52,725 per year, and the students who receive financial aid pay a net price of $18,748 per year.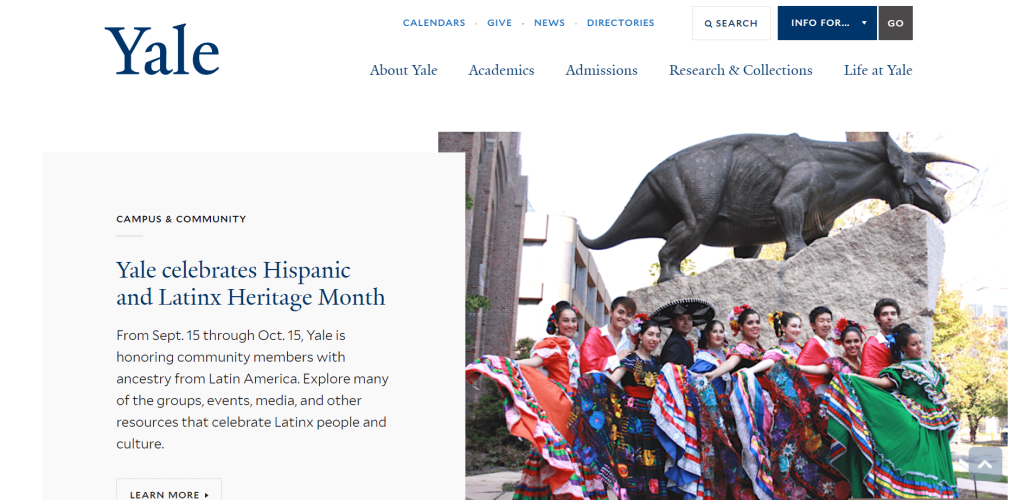 Yale's history, global studies, and anthropology programs are all ranked first in the country.
7. Princeton University: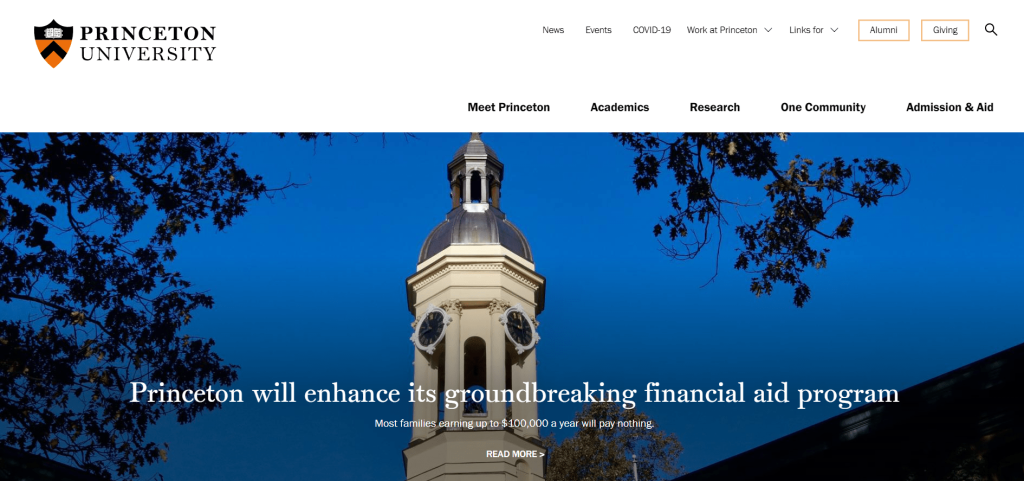 Princeton University is the world's most elite university having an acceptance rate of only 5.6%. Princeton is best for studying public relationships or political science; it is one of the most excellent options. The tuition costs $52,857 per year, and 60 percent of the Princeton students get scholarship aid and providing a net price of $16,192 per year.
8. Brown University:
Brown is a prestigious university that has been ranked eighth in the US. Brown University is best for pursuing English and literature considering Brown university is an excellent choice. The tuition fees are up to $58,239 per year, and the students who receive monetary aid pay a net price of $27,238 per year.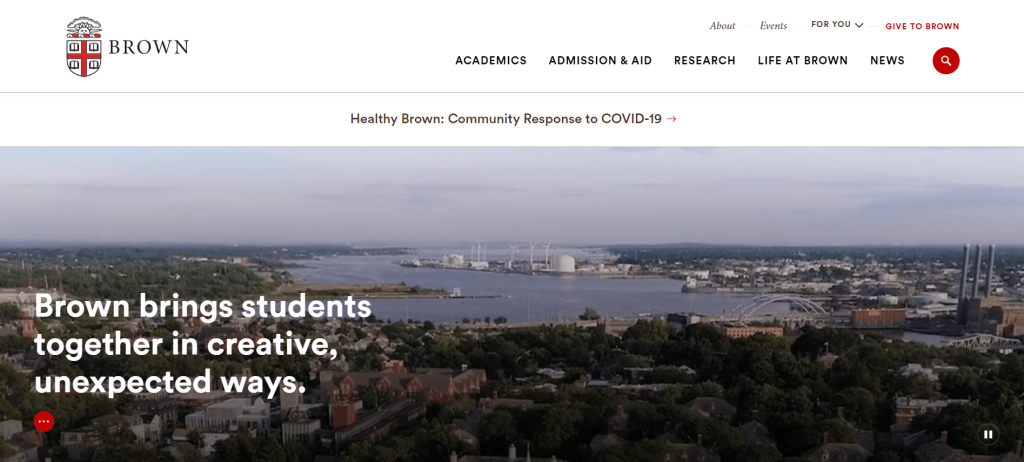 Brown University reviews each university application holistically. If you are interested in getting admitted to Brown university then your extracurricular accomplishments and intelligence play an important factor.
9. Penn University:

Penn university is such a university prioritizing academic excellence and has the most competitive applications with high grades. Penn looks for students who have unique backgrounds and who positively contribute to the community. The tuition price at Penn is $47,41600 and has an acceptance rate of up to 9% with a graduation rate of 87% being the 9th top university.
10. Vanderbilt University:
Vanderbilt is making itself on the list of the 10 hardest colleges to get into, Vanderbilt works with a holistic process for evaluating applications. The school looks for the 5 primary components like academic success, SAT, and ACT records, proposal letters, personal essays, and Extracurricular investment.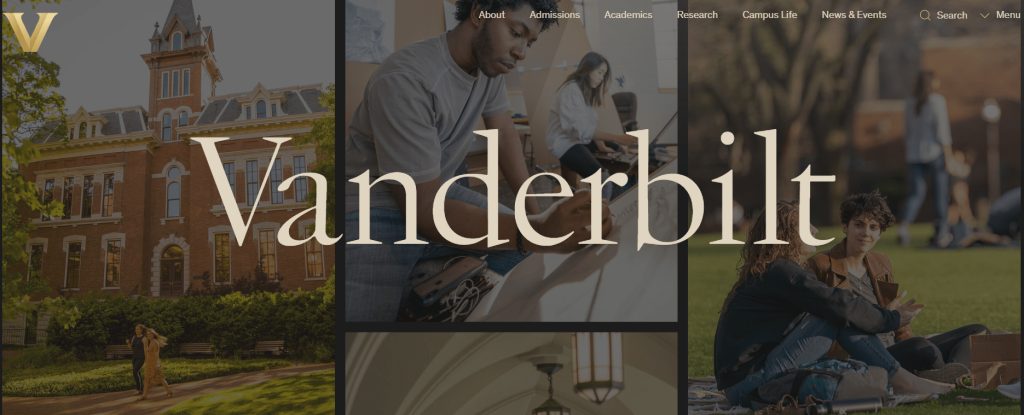 The tuition fees are up to $46,500.00 with a graduation rate of 87% and do a very rigorous and extremely approachable process.
11. University of Chicago
The acceptance rate of the University of Chicago is now closing to colleges like Yale, Stanford, and MIT, making it one of the hardest colleges to get into. To apply for this college, your ACT score should be 33-35, and your SAT score should be 1500-1570. Last year's acceptance rate at the University of Chicago was 6.5%, so you can expect an acceptance rate this year around this number.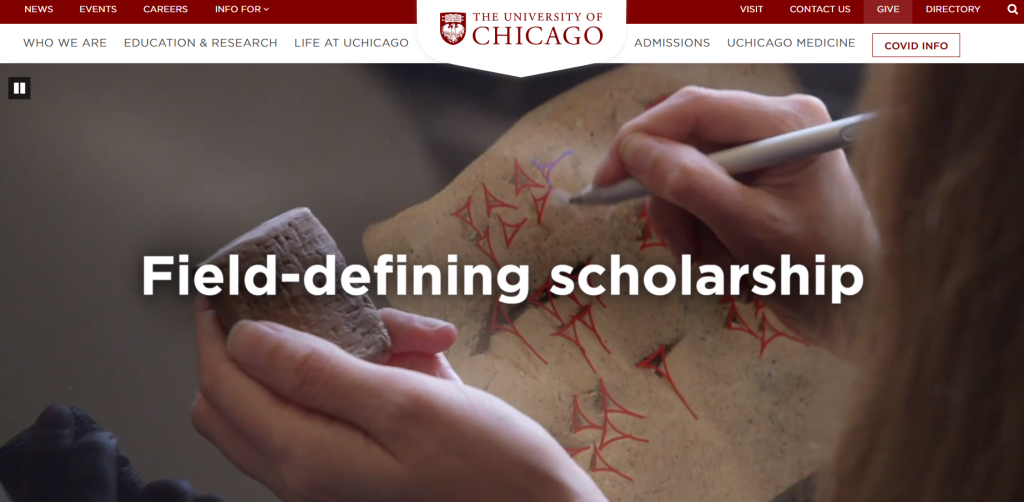 This college has a 5 to 1 student-to-teacher ratio, which is considerably low still 88% of students graduated last year from this college. Tuition charges for an undergraduate program are $57,642, and for a graduate program are $60,300 in this college.
12. University of Pennsylvania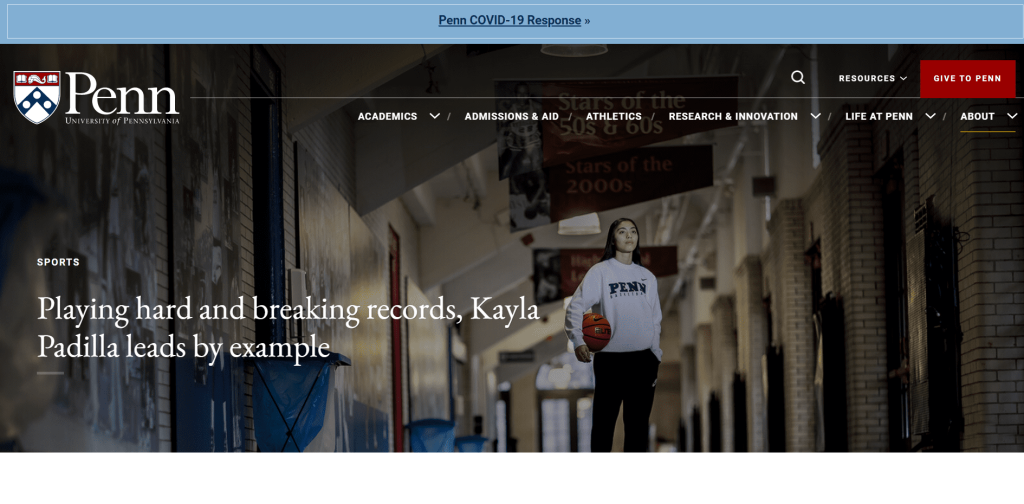 Word Hard, Play Hard if I have to sum up life in University of Pennsylvania. With the acceptance rate of 5.68, it is still considered as one of the most difficult college to crack in. The university was ranked as the best college for business for 2023, Best College and Accounting and Finance and Best College for Nursing in America. Your SAT Range should be 1460 – 1570 and ACT Range should be 33-35.
Related Read:
Final Verdict on Hardest Colleges To Get Into (2023)
The list mentioned above of the world's largest colleges to get into may look daunting. These colleges can be hard to veg admission to, but you can get admission with some hard work and determination.
The key to getting admission into these colleges is to do your homework in advance and shortlist the universities you are willing to enter.
Frequently Asked Questions
What a good acceptance rate constitutes? 
There is nothing like good or bad if we speak in general the colleges with a low acceptance rate of less than 10% have high standards being more selective about which college you apply to. 
Are acceptance rates and admission rates are same? 
Yes, admission rate and acceptance rate are synonymous.