Are you confused about how to get into your dream college? No worries; we know that going through the admission process can be a lot of hectic work. So we bring you the Best College Admission Consultants.
After researching and testing the platforms, we have sorted out the list of the 10 Best College Admission Consultants. These consultants will help you successfully survive through the admission process and land in your dream college.
There is various process when talking about admissions, such as the application process, essay writing, waiting list, financial aid, and the final admission process. There are College Admission Consultants that will help you throughout all these processes, creating a plan that will cater to all your needs within budget.
What else are you waiting for? Go ahead and explore the College Admission Consultants and choose the best one for you. 
10 Best College Admission Consultants: In A Nutshell
If you do not have sufficient time to go through the details, you can get a gist of the platforms through the table.
| | | | |
| --- | --- | --- | --- |
| Sr. No. | College Admission Consultant | Starting Plan | Rating |
| 1. | Admissionado | $ 5,400 | 4.6/5 |
| 2. | Accepted | $ 8350 | 4.4 /5 |
| 3. | A List | $ 4,800 | 3.8/5 |
| 4. | Prep Expert | $ 6,999 | 4.1/5 |
| 5. | Anna Ivey | N/A | 4.1/5 |
| 6. | College Wise | N/A | 3.7/5 |
| 7. | Veritas Prep | $ 4,700 | 4.3/5 |
| 8. | Top Tier Admissions | $ 4,800 | 4/5 |
| 9. | College coach | $ 5800 | 3.8/5 |
| 10. | College Zoom | $2600 | 3.8/5 |
Let's dive into the details of the platforms mentioned in the table.
1. Admissionado
Admissionado helps students to have a clear understanding of their potential and helps them to their potential by providing all the required assistance in order to get admission into their dream college.
Besides, the team consists of different specialists with expertise in their respective fields. They provide you services such as working with your strengths, building a strong profile, preparing an efficient resume, helping you with essays, and one-on-one mentorship.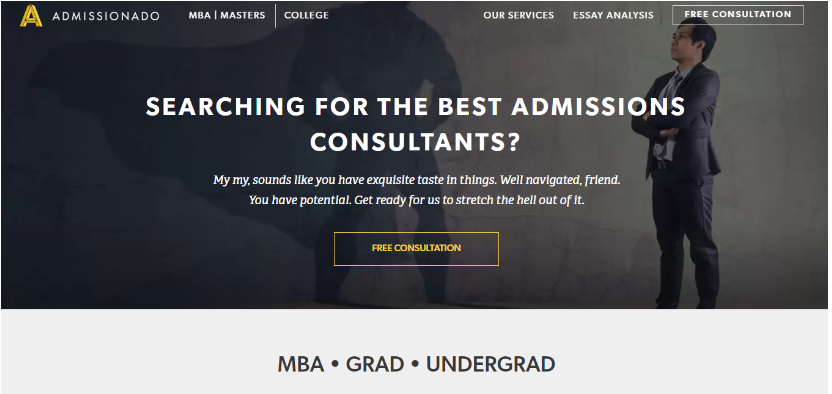 The team members have experience in acceptance from Universities such as Harvard University, Stanford University, MIT, University of Pennsylvania, Columbia University, Brown University, Princeton, etc.
They will provide you with an honest and straightforward approach. You will have different consultants at different levels of consulting.
There are different packages available for students starting with an all-in-one package, the budget-friendly packages catered according to your requirements.
Moreover, you will receive admission books and guidelines once you enroll for their package.
Starting Plan: $ 5,400
Rating: 4.6/ 5
Free Consultations: Yes. Admissionado provides you with a 30-minute free consultation with the team.
2. Accepted
Accepted will provide you with guidance while selecting your dream MBA, Medical School, Law School, Graduate School, College Admissions, as well as other Healthcare Schools.
Their complete college Admission Package consists of school choice evaluation, essay strategy, help in the editing of all essays, providing resume critique, final application review, support for the waitlist, and decision counseling.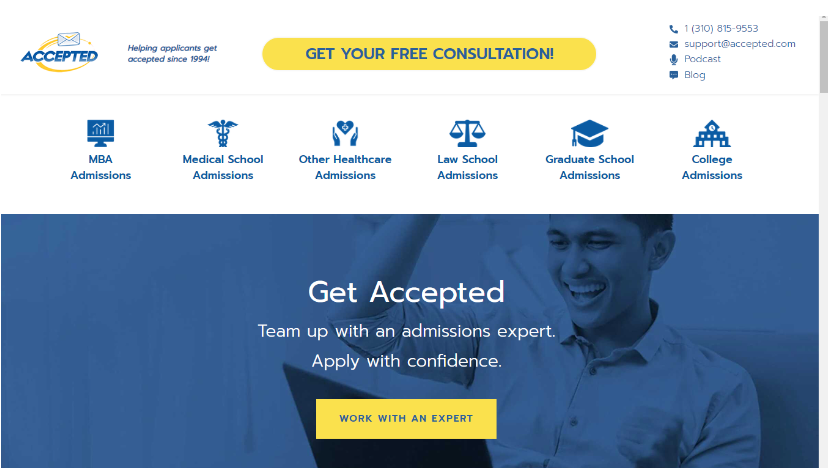 The platform also provides you with hourly plans for almost all of their services, i.e., Admission Consulting, Essay Editing, Application Final Check, Waitlist Packages, and Rejection Review.
Their team has student acceptance experience at Harvard, Stanford, MIT, etc. The University of Michigan, the University of North, and other well-known colleges.
Moreover, they provide you with college sample Essays, Supplemental Essay tips, and a college Planning Timeline. Also, you can select their Unlimited Plan if needed.
Starting Plan: $ 8350
Rating: 4.4 /5
Free Consultations: Yes. They provide you with free on-call consultation.
3. A List
It is an educational platform that provides services like test prep programs, private tutoring, homeschool services, private tutoring, and College Consulting.
A List provides a variety of packages such as college advising and tutoring packages, college advice and application packages, and hourly advice and tutoring packages. As per the variety of packages available, you can get an excellent budget-friendly package tailored according to your needs.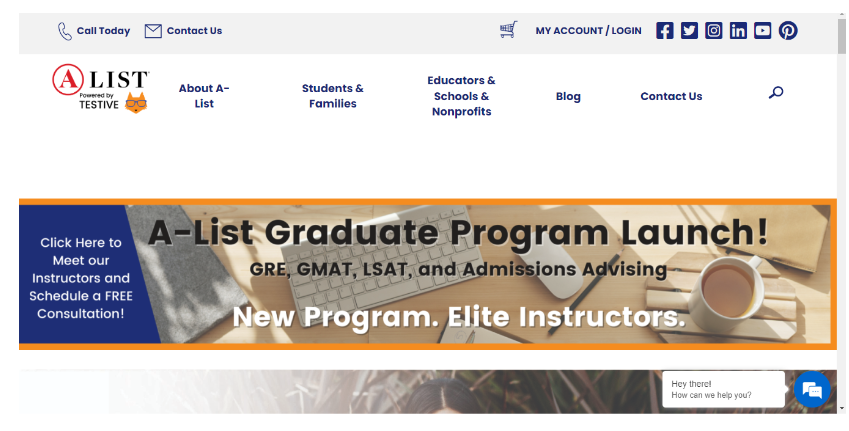 Their team has experience in placing students at New York University, Rice University, University of California, etc.
Besides, they provide you guidance with test prep, essays, resume planning, etc., according to the plan selected.
Starting Plan: Around $ 4,800
Rating: 3.8/5
Free Consultations: Yes. You can have a free on-call session.
4. Prep Expert
Prep Expert is a platform that provides coaching for SAT and ACT, college consulting as well as Academic tutoring.
Services offered include planning schedule, application strategy, essay edits and review, college selection, test preparation, advice for the waiting list, interview preparation, campus visits, letter of recommendation, etc.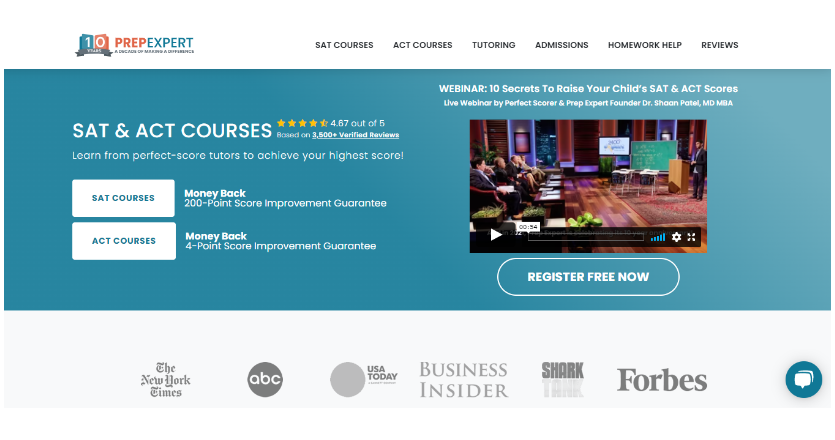 You will be provided with different packages to choose the one best suitable for you. Besides, they have an option to create a custom plan tailor-made according to your requirements. Moreover, with consulting packages, you will get the benefits of SAT and ACT coaching.
Above all, the team is led by Akbar Rahel, an admission expert having experience of around 25 years at the undergraduate and graduate levels.
Starting Plan: $ 6,999
Rating: 4.1/5
Free Consultations: Yes. Once you fill out the free consultation form available on their website, they will schedule a consultation for you.
5. Anna Ivey
Anna Ivey Consultanting consists of a team of former admission officers and experts. They will help you through all the phases of the college application process.
You will be able to design a package according to your own need and budget with them. Also, they will guide you to think strategically and draw the bigger picture. Besides, you will get an in-depth idea of how the admission process works and what an admission officer expects from you.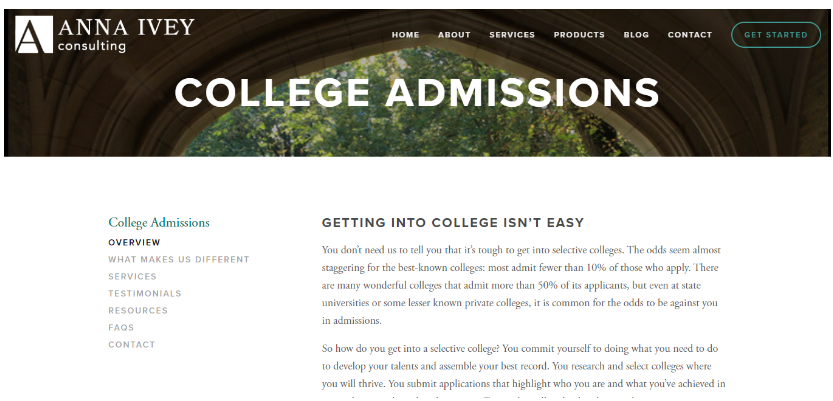 Moreover, they will guide you with each part of the application, including the directions on essays. They strategically plan out your schedule and your goals.
Above all, you will get one-on-one coaching that will be personalized for you. Also, you will embed life skills such as how to present yourself, understand the target audience, advocate for yourself, and project management, handling critiques to improve your work.
Starting Plan: Varies with the services you choose
Rating:4.1/5
Free Consultations: You can contact them through the form available on their website.
6. College Wise
College Wise provides expert advice to students to get into their dream college along with enjoying the process of admission. They provide you with tutors if you need to appear for any entrance examination, some free resources, books, etc.
Besides, they help you create strategic admission plans, help you with the further process of admissions, waiting list, selecting the best college for you, and documentation work.
Starting Plan: Variable to the services chosen
Rating: 3.7/5
Free Consultations: You can fill out the form available on their website and then receive a call from one of their advisors within 48 hours.
7. Veritas Prep (Varsity Tutors)
Veritas Prep (Varsity Tutors) provides you with personalized writing exercises to help you with the easy writing part. Also, they help you throughout the application process.
The staff has helped students to get into colleges such as Princeton University, College of William and Marry, Yale Technology, Brown University, MIT, Smith College, UC-Berkeley, Duke, etc.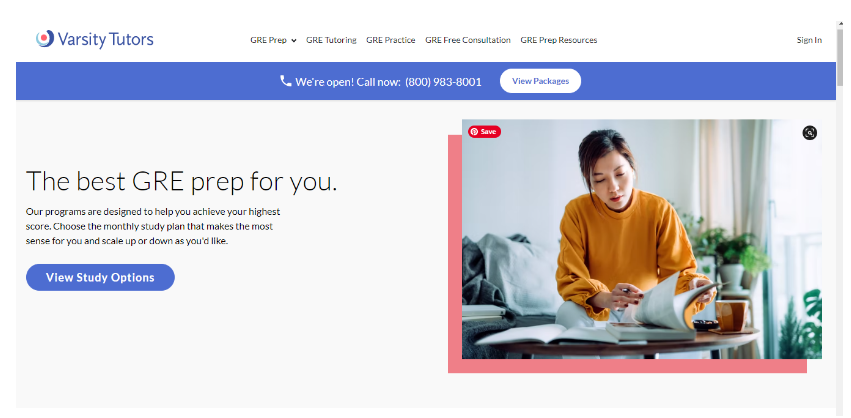 They offer one complete course that includes almost everything a student needs during the college admission process. They will help you to find the best counselor suitable to your needs and potential. You will also have access to mock interviews and essay feedback.
Above all, they offer you help in getting the best financial help with the help of a dedicated financial help person. The expert will help you with documents as well.
Starting Plan:$ 4,700
Rating: 4.3/5
Free Consultations: They provide you with a free consultation and a chance to connect with them.
8. Top Tier Admissions
Top Tier Admission helps students to achieve the best colleges by providing the guidance required.
Besides, the platform provides you with guidance on test prep, essays, waiting lists, etc.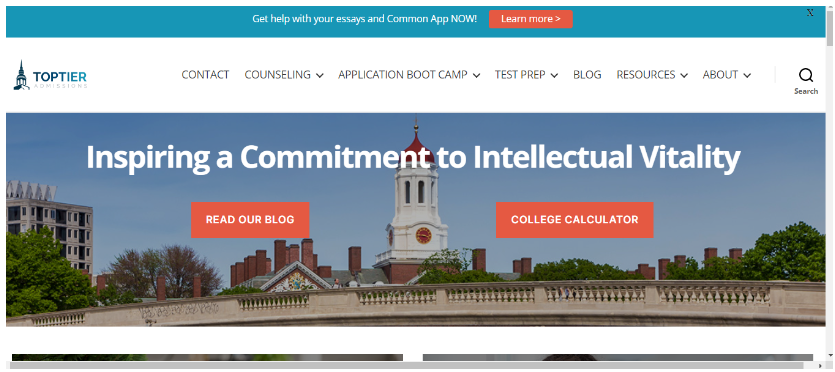 The services offered by them include zoom meetings, step-by-step mentorship, journal publication ideas, Resume building, etc.
Starting Plan: $ 4,800
Rating: 4/5
Free Consultations: Offers free consultation.
9. College Coach
The college coach believes that every student has unique strengths and focuses on the personalized development of students. Their expert team consists of 60+ former financial aid and admission officers.
The team has helped students to grab seats in colleges such as Yale University, Northwestern University, Reed College, Babson College, Goucher College, and Swarthmore College.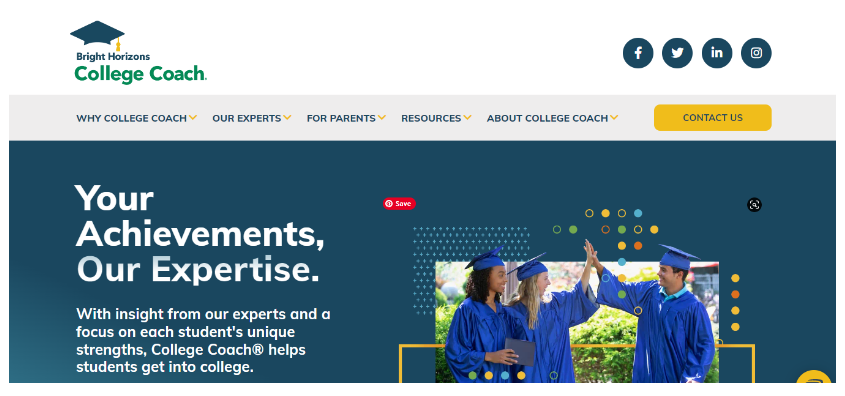 Besides, you will find various plans offered like Premier, Elite, etc. You can choose the ones that cater to your requirements and budget and fit you the best.
Starting Plan: $ 5800
Rating: 3.8/5
Free Consultations: This helps you with free consultation through the contact form on their website.
10. College Zoom
The last but not the least on our list is College Zoom. It is one of the best with providing admission consultancy. College Zoom helps their students prepare great applications and essays. The College applications can be very intimidating and difficult for students to crack. With that the added pressure doesn't make it any easy. That's where College Zoom steps in.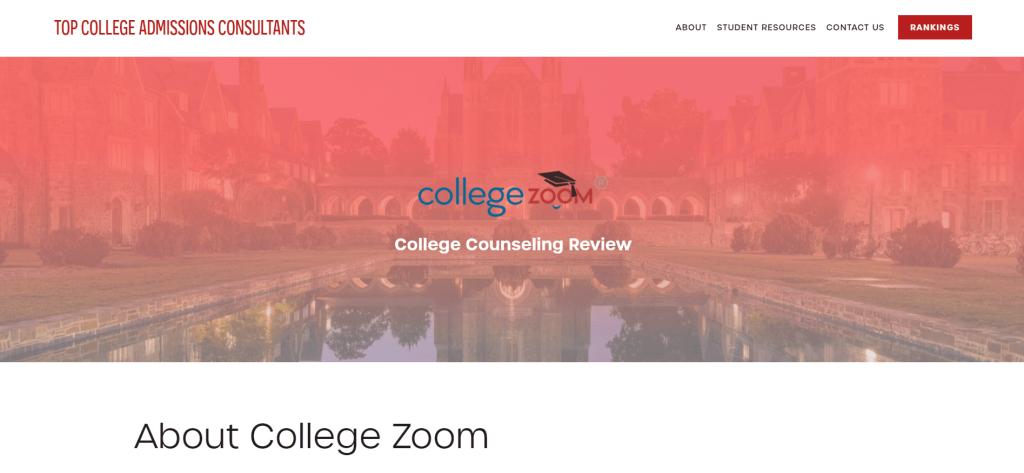 With the right consultancy and guidance of College Zoom, Students can unlock their true potential which will help them get the college of their will. That's why choosing the right admission Consultant is important.
Starting Plan : $2600
Rating : 3.8/5
Related Read:
Final Verdict: Best College Admission Consultants (2023)
That's all with the best college admission consultants. We hope that the list helped you to choose the best platform for you.
If you are still confused about which one to go with, here are our best-unbiased recommendations:
1. Admissionado
Provides you with different specialists at each level of the admission process. The platform is the best option for students as they have expertise in every process.
2. Accepted
Accepted is a great platform if you feel stuck and cannot see any path ahead. The platform provides you with in-depth guidance on all the processes you will grow through.
We hope that you have selected the admissions consultant for you. What's the wait for? Go ahead and grab your favorite college. Also, remember to mention the platform you chose in the comments section.
FAQs: College Admission Consultants
Are college admission consultants worth it?
Yes, Absolutely. The college admission consultants help you in the best possible way to land the best college. They will help you during the entire admission process.
What is the best college advisor?
You can check out our list of the best college admissions consultant. However, Admissionado is one of the best platforms you can check out.
Are college advisors trustworthy?
Yes, the college advisors are trustworthy. They offer genuine services and support throughout your admission process.