Do you have a 3.0 GPA? Are you worried about whether a 3.0 GPA is good or not?
GPA is the figure which determines your academic efficiency, and a GPA of 3.0 shows that you did average in all of your classes. But is a 3.0 GPA good enough to get into a college of your choice, or is it the end of the world?
As a student, having a good GPA is essential, especially when you want to enter your dream school! Therefore, in this article, we will take a deep dive into the Grade Point Average (GPA).
Let's dive right into this article and check whether Is 3.0 GPA Good or not.
What Is 3.0 GPA & Why Is GPA Important?
GPA means Grade Point Average. The Grade Point Average or GPA is a system of judging a student's academic performance. Your GPA is a figure that determines how well you did in school. When you apply for further studies, your GPA is one of the most important determining factors.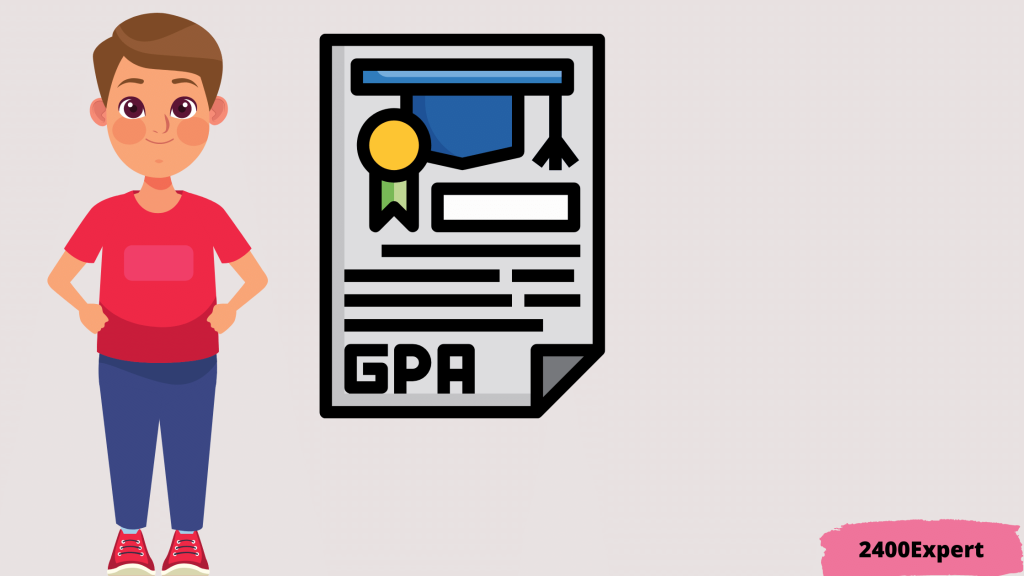 The GPA is the most straightforward and dependable method for the admissions committee to determine who has the academic proficiency to complete the course successfully. A little jump or decline in your GPA could result in you getting into your dream college or not.
3.0 GPA, Is It good?
You might often think is a 3.0 GPA good? Let's get in detail. An average GPA grade of 3.0 displays that a student had a B grade average throughout his classes. A GPA of 3.0 is also the national average GPA for high school students. Typically, GPA is evaluated on a scale of 0.0 to 4.0. A number correlates to each letter grade or percentage. An average of the numbers will give you your overall GPA.
The table below demonstrates the relation between letter grade, percentage, and GPA.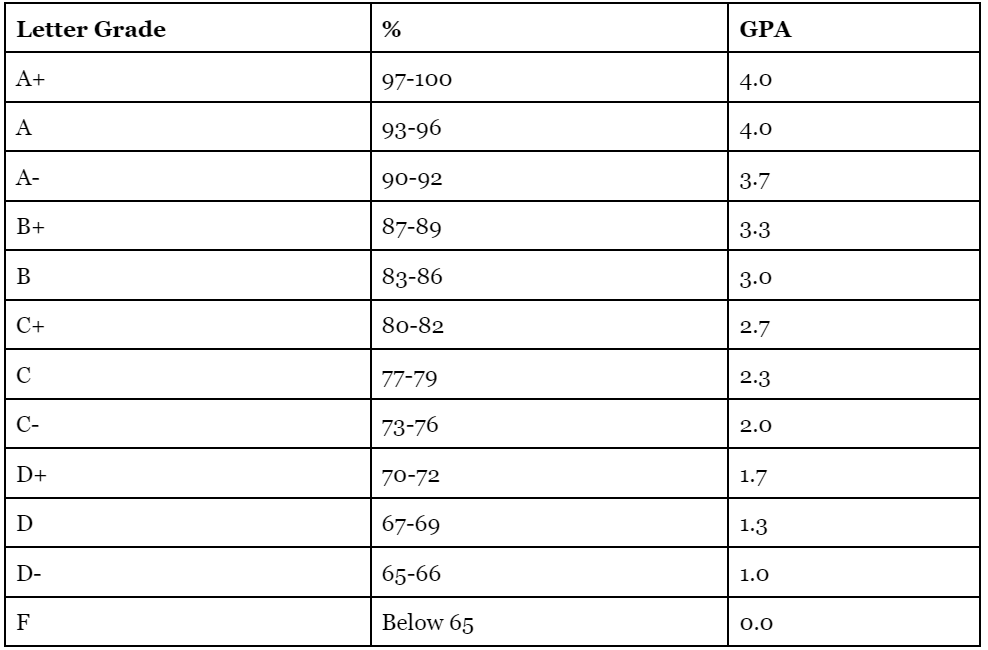 Even though a 3.0 GPA is just average, it's not the end of the world. A 3.0 GPA does limit your options for college. Colleges like the Ivy League are very particular and have higher GPA standards. It's not possible to get into these colleges with an average or below-average GPA.
However, there are other ways to showcase your academic skills. Getting a good score on standardized tests like SATs or ACTs, presenting a gradual rise in your grades, and displaying your areas of forte will give you a fighting chance even in highly selective colleges.
How Can You Improve Your GPA?
You can improve your shot of getting into schools with higher GPA criteria by raising your GPA. Here are our top recommended tips that you can follow to boost your GPA:
1. Play to your strengths.
Figure out which subjects come easy to you. Take more classes in the fields you're excelling in. Taking advanced classes in subjects you're good at would be really helpful in bumping up your weighted GPA.
2. Identify your weak subject areas
Recognize your weaknesses and start working on them. If you are already struggling in a subject like mathematics, then don't go for more advanced classes in that field like calculus. Instead, opt for comparatively easier classes like pre-calculus. This will increase your chances of getting a better grade and increase your GPA.
3. Increase your Courseload
If you only have a semester or two remaining to improve your GPA, consider taking an extra class or two, especially if you know you can do well in them. This is only recommended if you can manage the added workload. You can always drop a study hall for an elective subject that will help raise your average grade.
4. Don't hesitate to ask for help
Don't hesitate to ask for help from your educators in areas you struggle with. Teachers are more than willing to help and solve your doubts. Meeting with your teachers during dedicated office hours will also aid in forming a connection with them and will help you in the long run.
How To Increase My Chances Of Acceptance With 3.0 GPA?
Students with a 3.0 GPA get accepted to many excellent colleges, but if you want to get into your choice of top colleges, then you have to go the extra mile with a 3.0 GPA. You should focus on increasing your Academic Index (AI) to increase your chances of acceptance. The Academic Index of a student is calculated after considering the student's GPA, ACT, or SAT scores, depending on the college.
A few colleges use Academic Index for screening purposes meaning they will reject those students who are below the set AI threshold. That is why you should focus on your AI as well to at least get a fighting chance. It is impossible to boost your GPA at this point, but you can improve your Academic Index scores and get into your desired college.
Colleges That Accept 3.0 GPA
Here, I have created a list of the colleges that accept a 3.0 GPA, and I have also mentioned their acceptance rate.
| | | | |
| --- | --- | --- | --- |
| College Name | Place | Average GPA | Acceptance Rate |
| Morgan State University | Baltimore, MD | 3.1 | 68% |
| The Evergreen State College | Olympia, WA | 3.0 | 98% |
| Marist College | Poughkeepsie, NY | 3.1 | 49% |
| Alabama State University | Montgomery, AL | 3.1 | 97% |
| Valdosta State University | Valdosta, GA | 3.1 | 57% |
| Texas Southern University | Houston, TX | 3.1 | 91% |
| CUNY Queens College | Queens, NY | 3.0 | 49% |
| Central Washington University | Ellensburg, WA | 3.1 | 85% |
| Tuskegee University | Tuskegee, AL | 3.1 | 52% |
| Berklee College Of Music | Boston, MA | 3.0 | 51% |
Related Read:
Final Thoughts: Is 3.0 GPA Good?
So, is a 3.0 GPA good? Yes 3.0-3.5 is considered as a great score for many high schools, colleges, & universities. There are a lot of colleges that accept students with a GPA of 3.0. But, if you want to get into colleges of your choice, improving your 3.0 GPA might be a good idea. You can follow the tips mentioned in the article above to boost your GPA.
But don't worry. Even if you cannot increase your GPA, there are still many ways to make your college application more appealing!
With that, we hope this article was useful to you. If there is anything you would like to ask us, let us know in the comment section below.