MBA is the most valuable and exclusive degree program, and most of them take two years to complete.
With a one-year MBA program, you can bypass the core classes and directly dive into the advanced academics designed as per your goals.
In this article, I have listed the top 11 One year MBA programs that you can check out. Before getting into the details, below is a quick overview of the programs.
11+ Best One-Year MBA Programs: In A Nutshell (2023) 
Sr.No
Name Of The Program
Average Tuition Fees
1
Kellog Management School
$108,016
2
SC Johnson College of Business
$79,910
3
Fuqua Business School
$95,700
4
Marshall School of Business
$112,000
5
Joseph M. Katz Graduate Business School
$79,500
6
Stern School of Business
$95,100
7
Michael G. Foster School of Business
Resident-$76,890
Non-resident- 112,254
8
Mendoza Business College
$91,378
9
F.W. Olin Graduate School of Business
$89,550
10
Goizueta Business School
$113,982
11
Cox School of Business
$77,579
If you are looking for some of the top one-year MBA programs, here are the 11 best options you can check out.
1. Kellog Management School, Northwestern University
The one-year MBA program offered by Kellog Management School provides several options for students to earn this business credential.
It offers a rigorous curriculum; you can choose among the 200 courses. In order to opt for the one-year MBA program at Kellog Management School, you are required to complete the courses by enrollment in the areas of Economics, statistics, operations, and marketing.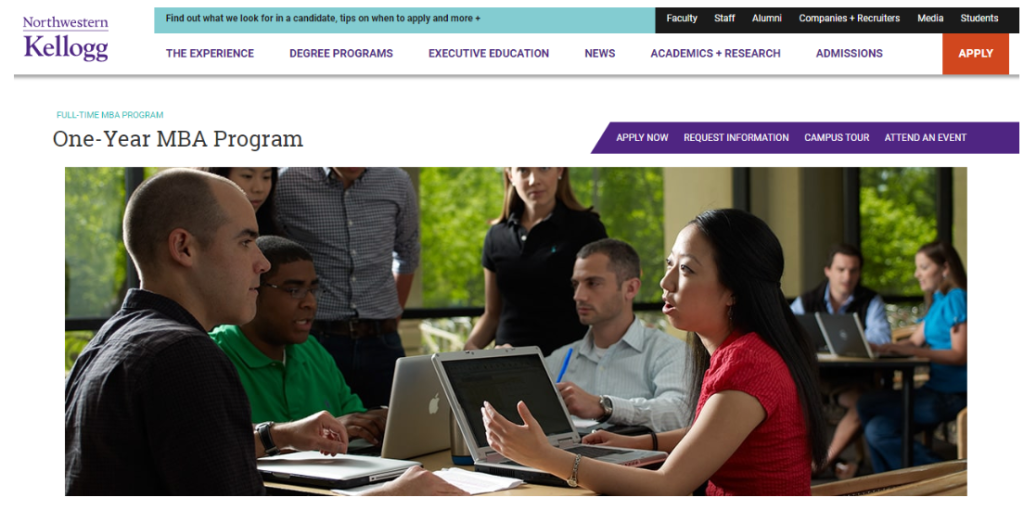 You can choose from six different pathways and seven different majors the Kellogg Management School offers. The School also offers financing options such as merit-based scholarships, need-based scholarships, and loans.
Location
Evanston, Illinois, United States
Program offerings
Data Analytics
Entrepreneurship
Growth and Scaling
Social Impact
 Real Estate
 Healthcare Venture capital and private equity
GMAT Score
729
Tuition fees
$108,016
2. SC Johnson College Of Business-Cornell University
The SC Johnson College of Business uses a dual campus approach and offers a unique curriculum and core courses.
Together with the business fundamentals such as operations management and managerial finance, the School also offers tech-focused courses.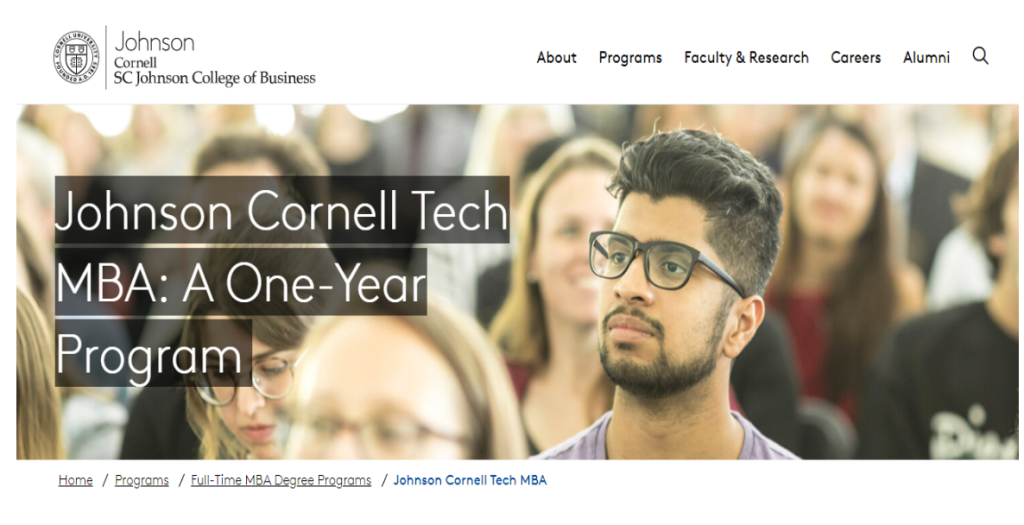 The one-year full-time MBA program at SC Johnson College of Business is STEM-designated. It also allows access to State-of-the-art facilities within and all around the campus.
Location
Ithaca, New York
Program offerings
Business data analytics
Entrepreneurial financing
 Digital Marketing
Digital wealth management
Technical leadership 
GMAT Score
690
Tuition fees
$79,910
3. Fuqua Business School-Duke University
It is one of the latest business schools that offers an accelerated MBA one-year program. It boasts a unique curriculum that allows you to select and choose from more than 100 electives.
All the courses are led by specialized coaches. You can explore several different programs and opportunities.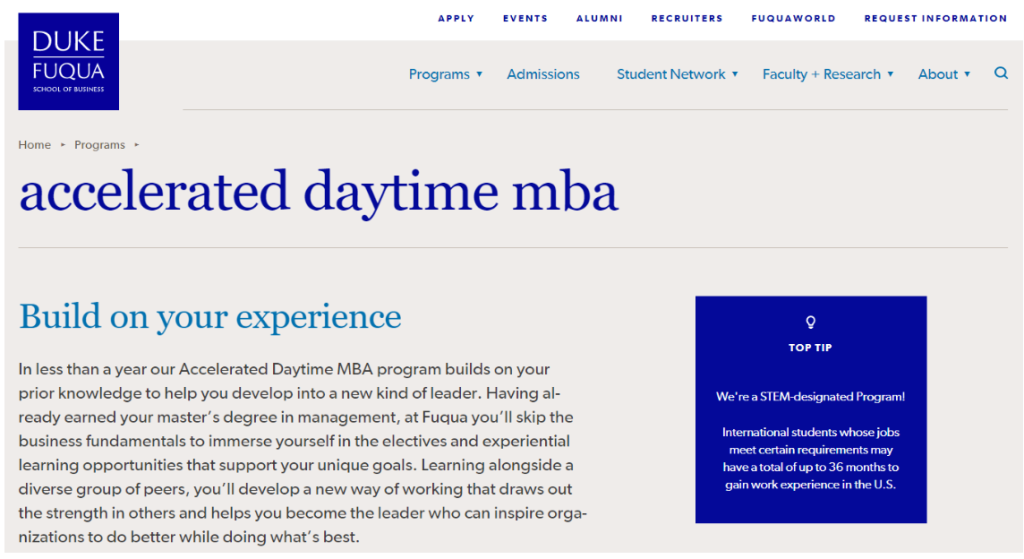 Along with the major concentrations offered by the School, you can also earn an opportunity to pursue certifications in the areas of finance and health sector management.
Together with the academic curriculum, the School also provides opportunities to the students to access 60+ professional, affinity, and leisure activity clubs.
Location
Durham, North Carolina, United States
Program offerings
Accounting Decision
Sciences Energy and environment
 Finance Operations Management Marketing
GMAT Score
680 to 760
Tuition fees
$95,700
4. Marshall School Of Business-University of Southern California
The Marshall School of Business offers an exclusive one-year MBA program along with Global Business Consulting projects.
It allows students to create their own concentrations during the entire program course. The program aims to provide students with an experiential and immersive learning framework to develop business networks and knowledge.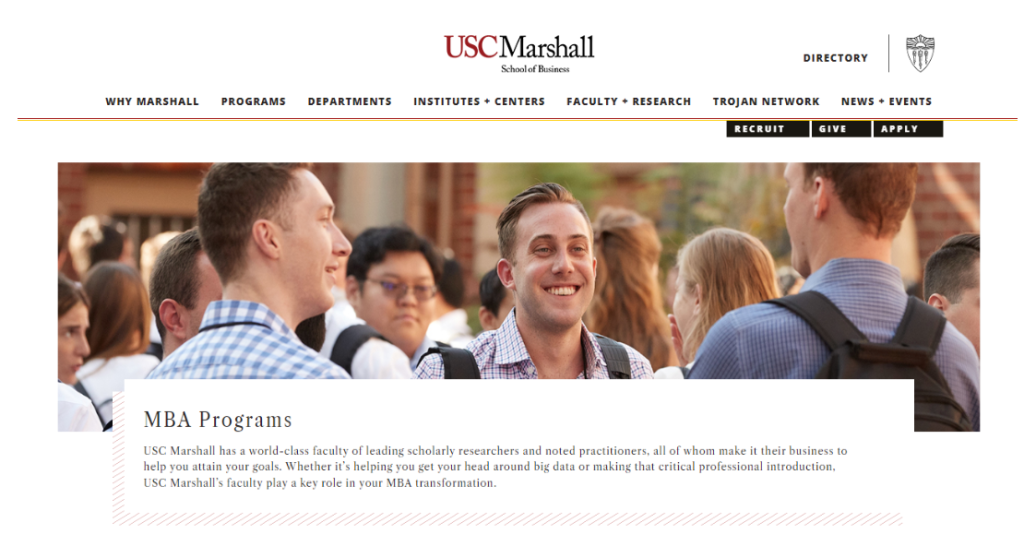 The School presents individualized career development plans and also features travel for Business forums for networking.
Location
Los Angeles, California
Program offerings
Finance
Business Economics
Entrepreneurship
 Business Analytics
Marketing
Real Estates and Statistics 
GMAT Score
708
Tuition fees
$112,000
5. Joseph M. Katz Graduate Business School-University Of Pittsburgh
Joseph M. Katz Graduate Business School offers a highly focused and accelerated MBA program that allows you to complete the MBA full-time course within 12 months.
The program provides customizable integrated learning along with specialized career coaching. You will get several opportunities to individualize your program by opting for the right mix of elective coursework.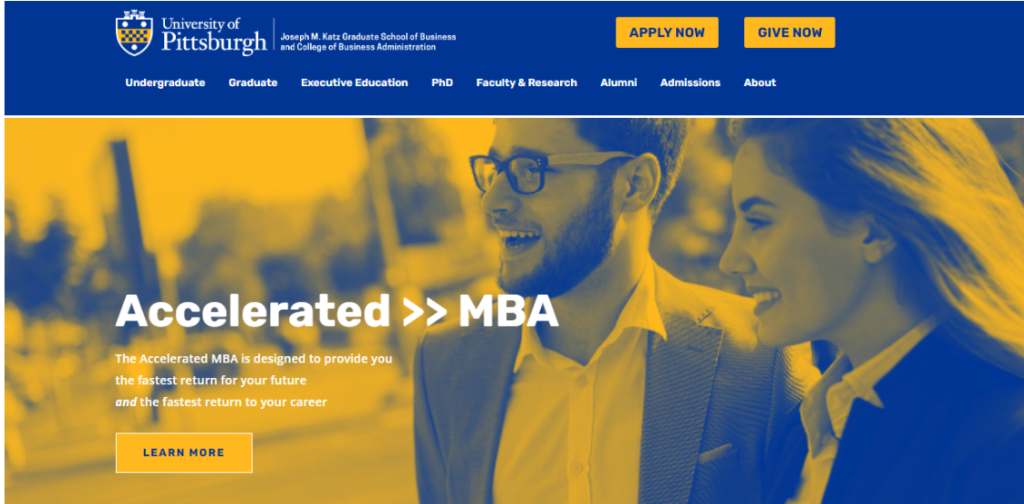 Together with academics, the school also has several extra-curricular activities along with case competitions. It also offers management simulation capstone and consulting field projects.
Location
Pittsburgh, Pennsylvania, United States
Program offerings
Business Analytics and operations
 Organizational Behavior
 Entrepreneurship
Accounting Marketing
 Finance Information Systems and Technology Management 
GMAT Score
621
Tuition fees
$79,500
6. Stern School Of Business-New York University
Stern School of Business offers a tech MBA program designed for students with a passion and commitment to business careers in technology.
The School offers an advanced curriculum that comprises four major components, i.e., the business core, Stern solutions, technology core, and electives.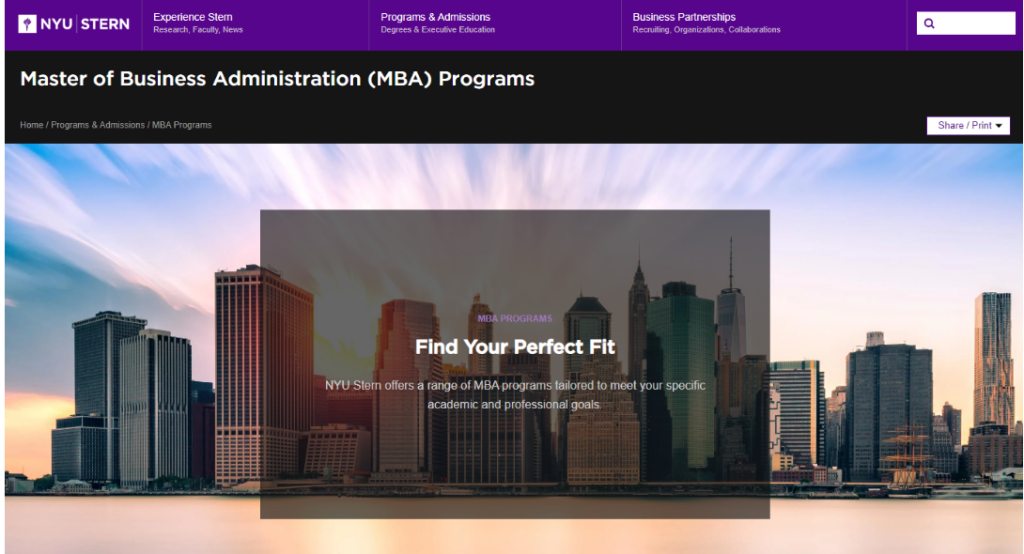 One year curriculum offered by the Stern School of Business also features lessons based on the frameworks of international branding concepts. The School provides opportunities for students to work with organizations and companies on the in-house tech advisory board for MBA.
Location
New York City, United States
Program offerings
Corporate Finance
Economics
Marketing Business Communication
 Technical Product Management Business Analytics 
GMAT Score
689
Tuition fees
$95,100
7. Michael G. Foster School Of Business-University Of Washington
The Global Executive MBA program offered by the Michael G. Foster School of Business allows students to earn an MBA degree in just one year.
It offers a rigorous curriculum that will provide you with the tools and leadership skills to help you solve business challenges.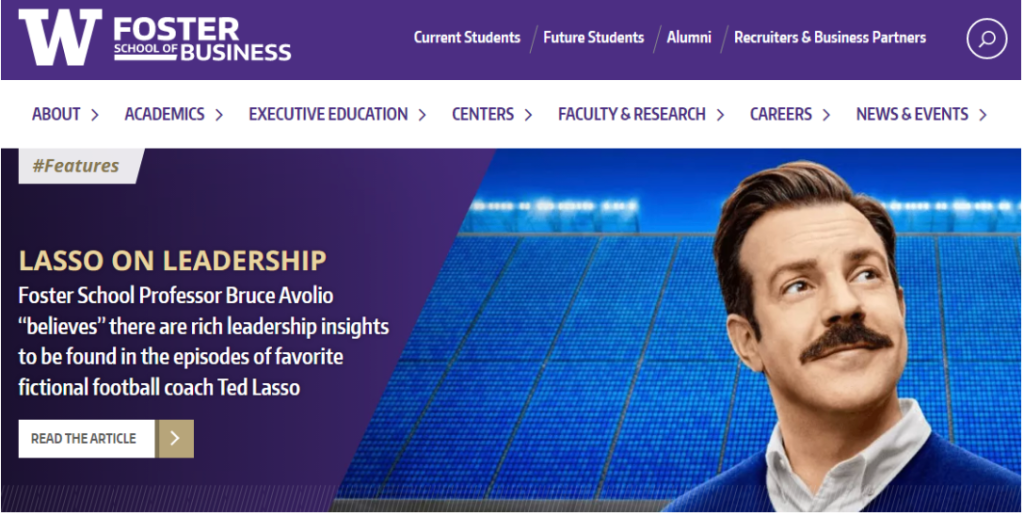 The School also offers a Technology Management MBA comprising a comprehensive curriculum and exceptional career support.
Besides the extensive curriculum, the School provides many hands-on learning opportunities, such as consulting projects and internships. The School also offers merit-based scholarships to help you waive your college expenses.
Location
Seattle, Washington, United States
Program offerings
Financial Reporting and Analysis
Leadership development
Managerial Finance
Marketing Strategy
Operations and Supply Chain Management
 Information for decision-making and performance evaluation 
GMAT Score
650
Tuition fees
Resident-$76,890Non-resident- 112,254
8. Mendoza Business College-University of Notre Dame
Mendoza Business College offers a one-year accelerated and engaging program together with support from the community of exceptional faculty and a network of world-renowned alumni.
The program offers five majors, out of which three are STEM-designated. The curriculum offered by Mendoza supports personalized leadership and experiential learning.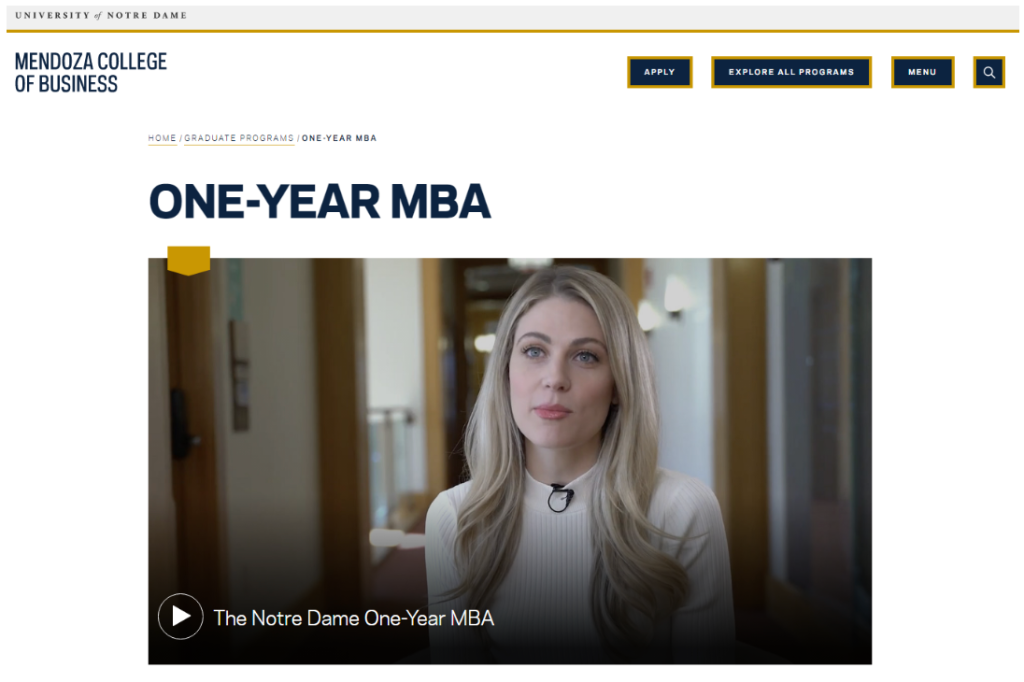 To avail of the program at affordable prices, the School offers the best return on investment aided by merit-based fellowships available for both US as well as international students.
Location
Notre Dame, Indiana, United States
Program offerings
Finance
Consulting
MarketingTechnology
GMAT Score
540 to 710
Tuition fees
$91,378
9. F.W. Olin Graduate School of Business-Babson College
The F.W. Olin Graduate School of Business uses a Technology and Action methodology that prepares you to address the challenges of the business aspects and society, including growth, innovation, and globalization.
The program also offers a GMAT waiver option, but it only applies if you have a CAM, i.e., a certificate in Advance management, then you can get avail of this course without a GMAT score.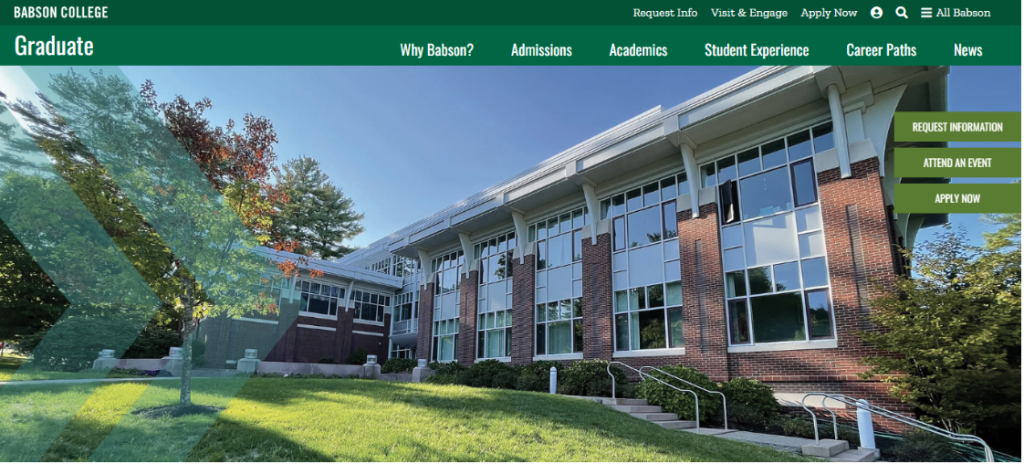 It also boasts 25+ student clubs and organizations. You can also gain the opportunity to work with the faculty, alumni, and entrepreneurial leaders through the Leadership lab.
Location
Wellesley, Massachusetts, United States
Program offerings
Business Analytics
Marketing Finance Operations
and Information Management Entrepreneurship 
GMAT Score
599
Tuition fees
$89,550
10. Goizueta Business School-Emory University
The Goizueta Business School offers a full-time MBA program that you can complete in 12 months. It provides full MBA experience through world-class academics and personal as well as professional development.
The School has a student-faculty ratio of 5:1. The program and courses are led by top-notch faculty. This one-year accelerated MBA program allows students to work with business clients and on case studies.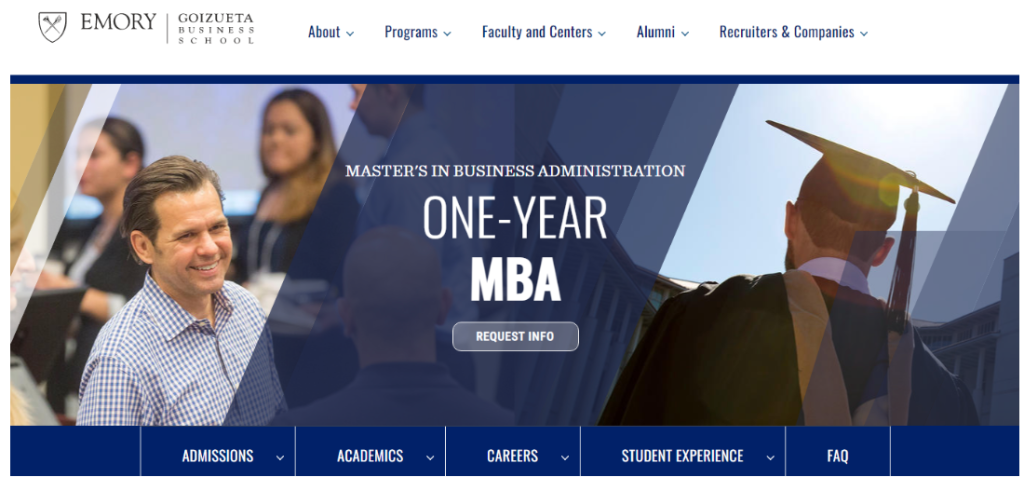 The summer curriculum offers core courses, leader's reactions courses, and a Global Experiential module. The Fall semester offers MBA elective courses and career development courses. You can access the elective courses and Goizueta Advanced Leadership Academy through the Spring semester curriculum.
Together with academics, the School also provides access to several academic and professional groups, cultural groups, student councils, and many activity programs.
Location
Atlanta, Georgia, United States
Program offerings
Accounting
 Investment Banking 
Business Analytics
Consulting Strategy
 Healthcare Consulting
 Marketing Analytics
 Product and Brand Management 
GMAT Score
590 to 770
Tuition fees
$113,982
11. Cox School Of Business-Methodist University
The Cox School of Business features a one-year exclusive MBA program to provide you with the skills and knowledge to accelerate toward the right career path.
It also offers special programs that allow you to customize your academic programs. It also offers joint degree programs such as MS Engineering MBA, JD/MBA, etc.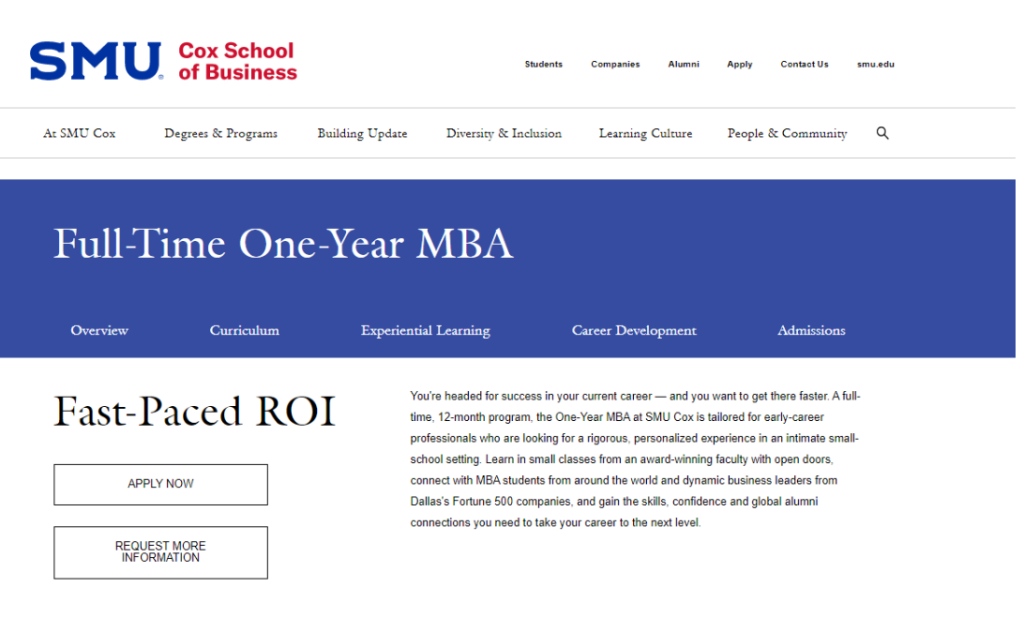 You can also access career management courses that cover a wide range of topics, robust self-assessment surveys, and top-notch career coaches to help you define your career paths and objectives.
Location
Dallas, Texas, United States
Program offerings
Accounting
 Finance
Strategy and entrepreneurship
 Management Marketing
 Supply chain and operations management
GMAT Score
685
Tuition fees
$77,579
Eligibility Criteria And Requirements For A One-Year MBA Program
Following are certain criteria and requirements that are essential to be eligible for a one-year MBA program.
1. Baccalaureate Degree In Business.
The major prerequisite for the MBA program is a degree in Business or other relevant field. Certain colleges or schools also require applicants to complete financial accounting and statistics coursework. This criterion is the major preference at most business schools and colleges.
2. Recommendation Letters.
Letters of recommendation are one of the major requirements for many colleges and schools. You can ask for these letters from your mentors, instructors, supervisors, or those who are familiar with your professional and academic abilities. 
3. Academic Transcripts.
Certain Business Schools also require academic transcripts from previous graduate and undergraduate programs along with your GPA. You can submit unofficial copies at the time of applying, but official copies are required at the time of the start of the program.
4. GPA Score.
The one-year MBA program is accelerated and intensive, so the GPA requirement is quite demanding. An undergraduate grade point of 3.4 to 3.5 is required by most Schools.
5. Essay.
An essay or a purpose statement of 500 words or less is required by many Colleges. The essay should demonstrate or introduce your personality along with your academic and professional goals to the admission committee. The statement should demonstrate how the applicant will become an asset to the School.
Related Read:
Conclusion: One-Year MBA Programs (2023)
Conduct an extensive study about the one-year MBA program and opt for the best one as per your academic goals and preference.
The MBA programs above will provide you with a rigorous and enriching academic experience and exclusive networking opportunities.
Ensure you fulfill all the above-mentioned requirements and criteria before applying for the Schools.
You can check out the schools' official websites to get in-detail information regarding the programs and the financial aid options.
FAQs
Are the one-year MBA programs worth it? 
The one-year MBA program is absolutely worth it as it will allow you to earn your degree at half-time and lower tuition costs, living expenses, and accommodations. Also, you can enter the workforce earlier than a two-year MBA program. 
What factors should be considered while selecting the best MBA program? 
Before applying for the best MBA programs, review the program offerings, affordable tuition fees, faculty, etc. Also, look for the accreditations, financial aid, and scholarship opportunities the school offers. 
What is the average GPA for the one-year MBA program?
In order to get admission to the top one-year MBA program, you are required to maintain an average GPA of between 3.5 to 4.0.