Is Harvard your dream school? And you're wondering what SAT score you need to get in? You're at the right place!
Barack Obama, Mark Zuckerberg, Bill Gates, George W. Bush, Natalie Portman, and John F. Kennedy are among the famous alumni of Harvard. The institution has produced various influential figures, from world leaders to business tycoons.
The dream of studying at Harvard is a common aspiration among high school students. With an acceptance rate of 3.4%, Harvard is definitely not easy to get into. Only those who excel in academics have a chance. 
Along with being at the top of your class and having a high GPA, you must also have a good SAT score. You must have an SAT score of at least 1460 to have a chance at being considered. Remember that it still doesn't guarantee you'll get in.
In this article, we'll guide you on what you need to get into Harvard and how you can improve your chances. We'll also give you other information to help you calculate your chances, so stick around through the end.
An Overview Of Harvard Acceptance Rate
Founded in 1636 in Cambridge, Massachusetts, USA, Harvard is one of the oldest private institutions in the world. It has been on the list of the top prestigious schools for decades, with 2nd ranking in the US and 3rd in the world.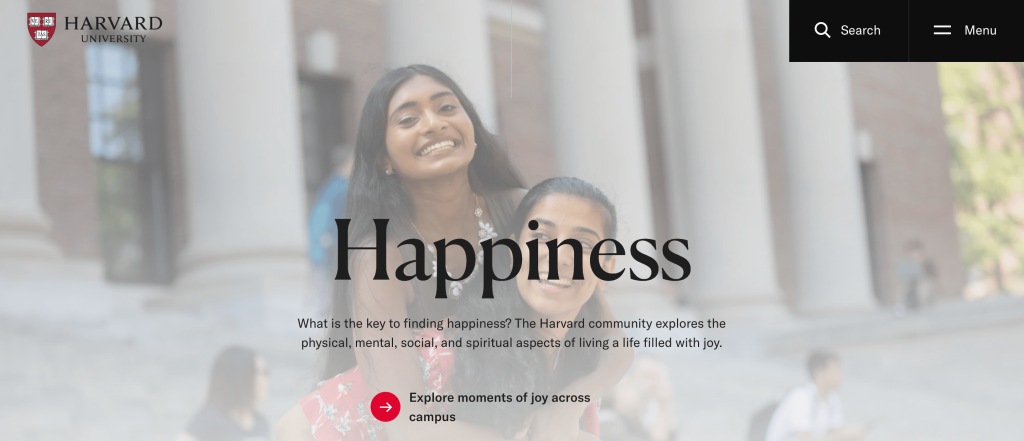 Undoubtedly, Harvard has one of the lowest acceptance rates. While getting in can be a challenge, it sure is fruitful. You just need to put in the right kind of effort.
The table below will help you grasp the idea of Harvard's acceptance rates:
| | | | |
| --- | --- | --- | --- |
| Class Year | Applicants | Admittees | Acceptance Rate |
| 2026 | 51,814 | 1,214 | 2.3% |
| 2025 | 47,349 | 1,221 | 2.6% |
| 2024 | 33,824 | 1,085 | 3.2% |
As you can see, Harvard's admission rate keeps falling each year, making it more and more competitive to get in.
How Much Do You Need To Score In Your SATs To Get Into Harvard?
When it comes to Harvard, the SAT score is undeniably competitive. While a particular SAT score does not guarantee anything, it can help calculate your probability of getting in.
Harvard's 25th percentile SAT score is 1460, meaning less than 25% of students who apply score below 1460.
The 75th percentile SAT score is 1570, meaning about 75% of students who apply to Harvard score less than 1570.
The average Harvard SAT score is 1515.
The total SAT score is 1600. Judging from the statistics, you need a score of at least 1460 to have a chance. Scoring 1570 or more significantly increases the probability.
Harvard SAT score cut-off ranges between 1480-1600. There are two main sections– Mathematics and Reading & Writing. Scoring 750+ out of 800 in each section is crucial to get into Harvard University.
The SAT Exam Format
The SAT exam takes a total of 3 hours and 15 minutes, including the breaks. The exam essentially includes two sections: the first is Reading and Writing (RW), and the second is the SAT Math section. When you choose to do the optional essay part, the exam time is extended to 3 hours and 50 minutes.
The first section (RW) contains short reading passages followed by multiple-choice questions. Questions typically come from one of the four content domains: Craft and Structure, Information and Ideas, Standard English Conventions, and Expression of Ideas.
The SAT Math section draws questions from various mathematical topics: numbers and operations; geometry and measurement; algebra and functions, data analysis, statistics, and probability.
Harvard SAT Score Analysis: Composite Score & Percentile Rank
Here is a quick table of SAT composite scores and the percentile to help you understand your chances.
| | |
| --- | --- |
| SAT Composite Score | Percentile |
| 1500-1600 | 98-99+% |
| 1400-1500 | 94-98% |
| 1300-1400 | 86-94% |
| 1200-1300 | 74-86% |
| 1100-1200 | 59-74% |
| 1000-1100 | 41-59% |
| 900-1000 | 25-41% |
| 800-900 | 11-25% |
| 700-800 | 3-11% |
| 650-700 | 1-3% |
| 600-650 or lower | 1% or lower |
Harvard GPA Requirements
Since only the best students have a chance to study at Harvard, the GPA requirements are as high as the SAT scores. You need a high GPA and at the top of your class to get into Harvard University.
The average GPA requirements for Harvard range between 3.9 and 4.1, but you should aim higher to increase your chances. If your GPA is lower than this, you may still have a chance if you can score really high on your SATs or other standardized tests.
A 4.1 out of 4.0 GPA is what we call an "unweighted" GPA. If you don't understand this term, you're not alone. High schools weigh GPAs differently. Simply put, you need to aim for straight As and maintain a 4.0 GPA to be a strong candidate for admission.
Additional Application Requirements
Now that you know your scores to get into Harvard, let's discuss the other things you'll need. Harvard seeks academically excelling students, but they also look at other aspects of your life.
Here is a list of the things you'll need when applying to Harvard University:
Recommendations from two teachers
One counselor letter
A high school transcript
Harvard-specific essays
A mid-year report
A completed Common Application
Application fee or a fee waiver
As you gather the requirements in one place, do not forget to check the deadlines!
Chances Of Getting Into Harvard: How Tough Is It Really?
Harvard's acceptance rate is less than 4%, showcasing its admissions' highly competitive and challenging nature. To elaborate simply: if 1000 people applied, less than 400 would be selected.
The best way to secure your seat is by scoring really well on the SATs and maintaining a perfect GPA. Once you get your SAT score, you can check your chances of getting in through a customs admissions calculator.
Remember that your chances of getting into Harvard University rely on your scores, coursework difficulty, and extra-curriculum.
For your understanding, here is a simple elaboration in percentile:
80-100%: Strong chances
50-80%: More likely than not
20-50%: Low chances but not impossible
5-20%: Unlikely to get in, but you can still shoot your shot
0-5%: Very poor chances
Give your best in the SATs and try to score among the 80-100 percentile students to represent a strong candidacy.
Other Options: Institutions Equally Hard To Get Into
If you're willing to work hard for Harvard and want to get into one of the top universities, these options will offer you similar chances.
| | |
| --- | --- |
| University | SAT Avg. |
| Princeton University | 1505 |
| University of Pennsylvania | 1500 |
| Columbia University | 1505 |
Related Read:
Final Thoughts: What SAT Score Is Required For Harvard (2023)
Getting into Harvard University requires days and nights of studying and hard work. If you really want in, slacking is not an option.
Harvard University looks for excellent students with flawless academic records, extra-curricular involvement, and leadership qualities. Besides your SAT/ACT scores, they also consider your recommendation letters and personalized essays.
Therefore, while Harvard values academics, it also recognizes how you are outside the classroom. They seek unique students willing to commit to their academic environment and the vibrant community.
We hope you liked our article and got your answers. Please drop any suggestions or questions in the comment section below.
FAQs
Does Harvard prefer SAT scores over ACT?
No. Harvard does not have a preference for SAT over ACT. Both tests are recognized and accepted by the university. Applicants can choose to take one test or both, according to their choice. 
What are my chances of getting into Harvard if my SAT scores are low?
While a high SAT score is vital to increase your chances, you can still get in if you have a flawless academic record. Harvard looks at various aspects of an applicant's profile, such as their extra-curricular activities, community work, work experience, leadership qualities, etc. 
Is it mandatory to take the SATs to get into Harvard?
No. Taking the SATs to get into Harvard is no longer mandatory, although students who wish to take them and increase their chances of getting in can certainly do so. When applying, students can choose whether their application will contain standardized test scores (SAT and ACT).